Parents ask Gurgaon's Presidium school to strengthen security
A meeting was conducted following the alleged molestation of a four-year-old girl inside the school bus a week ago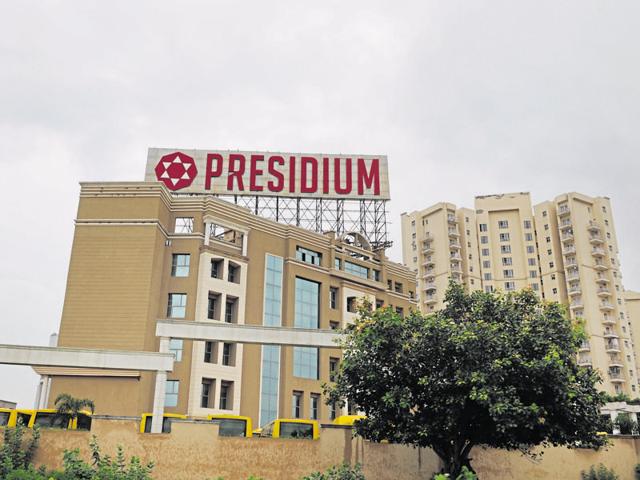 Published on Aug 17, 2016 01:24 AM IST
Parents and teachers of Presidium School in Sector 51 held a meeting on Tuesday to discuss issues relating to the security of children in the school premises and during transport. The school promised that the measures discussed will be implemented in the next 15 days.
The meeting was conducted following the alleged molestation of a four-year-old girl by an attendant inside the school bus, a week ago.
Over 100 parents took part in the meeting and raised around 21 issues related to the security concerns they had. Of the 21 points, 10 points pertained to safety issues in cabs and buses, and 11 points pertained to safety in the school premises. The issues included the presence of women attendants in the bus, teachers to accompany students until the last stop and police verification of the staff, among others.
"We had decided to voice the several concerns we had with the school. We came up with a list of points for the meeting conducted by the school. Our children are small and we do not want to take any risks," a parent said.
In the meeting, which lasted over an hour, parents and the school officials held a brainstorming session and finalised action to be taken.
"We discussed some actions that need to be taken by the school and they agreed to work on them within a stipulated time. They were very cooperative and addressed all concerns and feedback of the parents, and also the suggested solutions. We have faith that the school will work on the loopholes and act immediately," a parent had posted on a social media platform.
The school management said that it will introduce a technology to send alerts to parents when their child boards and exits the school bus. They plan to introduce this in the next one week.
"We have reassured parents about the security measures taken by the school. The school has taken all suggestions of parents and also informed them about the security measures taken, of which the parents were unaware," a spokesperson for Presidium School said.
Close Story