Doctors clueless woman carrying twins, baby dies in Sohna hospital
Doctors at Sohna Civil Hospital examined the report of the ultrasound test conducted by a private diagnostic clinic that didn't mention that the woman was carrying twins.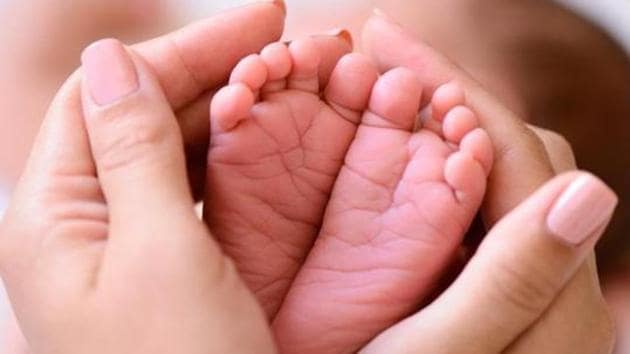 Updated on Jan 31, 2018 02:39 PM IST
A couple have filed a complaint with the health department alleging medical negligence by the Sohna Civil Hospital after they lost one of their twins after birth.
The couple visited the Sohna Civil Hospital on January 20, where they were blessed with a daughter. However, they lost their son as the doctors were clueless that the pregnant woman was carrying twins.
Hiranand Kumar, a resident of Alipur village in Sohna tehsil took his wife Meena, 26, to a private diagnostic clinic in the village for ultrasound, where the doctor allegedly told his wife that she is pregnant with one child.
"I went to the diagnostic clinic twice with my wife. The doctors there told me that my wife is carrying only one child. On January 20, my wife was feeling uneasy and had pain in her abdomen. Thus, I took her to Sohna Civil Hospital where she was admitted and a baby girl was delivered," said Kumar.
Within 20 minutes, Meena again experienced labour pain and the doctor, who examined her, found that she had another baby in her womb, Kumar said.
He said he had visited the private diagnostic clinic in September and then on January 17 in Sohna. "The government hospital never conducted any ultrasound test," he alleged.
The doctors at the civil hospital said they had examined the ultrasound report, which was conducted by a private diagnostic clinic and it didn't mention that the woman was carrying twins. As a result, the staff was not prepared for delivery of two babies. However, the mother was saved by the doctors.
"We will conduct an inquiry into the matter. We have received the complaint letter from the father of the deceased child. A board will be constituted to probe the case," said BK Rajora of Sohna Civil Hospital.
Close Story