Dear would-be moms, eat probiotic yoghurt to reduce risk of gestational diabetes
Updated on Apr 06, 2017 08:22 PM IST
A study found that taking probiotics during pregnancy could reduce the risk of gestational diabetes in pregnant women.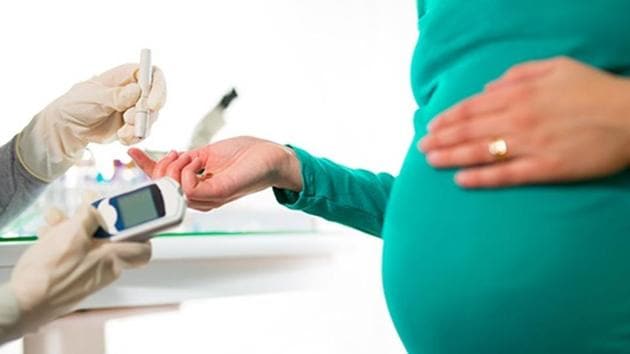 Taking probiotics during pregnancy could reduce the risk of gestational diabetes for two-thirds of women, according to a New Zealand study published in the British Journal of Nutrition.
Researchers from the University of Otago in Wellington studied the impact of a probiotic, lactobacillus rhamnosus HN001, which is used to produce fermented milk products such as yogurt, on the risk of gestational diabetes.
Characterised by an intolerance of carbohydrates, gestational diabetes disturbs the regulation of glucose levels and results in an excess of blood sugar. The illness generally affects between 1 and 4% of pregnancies globally and up to as much as 10% in some populations. It is not only dangerous to expectant mothers, but also exposes their babies to certain risks (excessive growth and weight gain).
For the purposes of the study, 194 women took the probiotic early in their pregnancy while another 200 women were administered a placebo. Gestational diabetes was evaluated between the 24th and 30th week of pregnancy.
The study found that 6.5% of women who were administered a placebo contracted gestational diabetes, as opposed to 2.1% of expectant mothers who were given the probiotic, which amounts to a 68% reduction in risk.
"We found that the protective effects were stronger among older women and among women who had previously had gestational diabetes," explains study leader Dr Julian Crane.
The researchers discovered that the probiotic interacted with microbiota and significantly lowered blood glucose levels among pregnant women.
Lactobacillus rhamnosus HN001 may reduce diabetes and slow the progression of prediabetes among adults at risk. More extensive studies will be required to test its effectiveness in these fields.
Probiotics, dietary supplements composed of micro-organisms, often referred to as "good bacteria", are naturally present in yogurt and fermented milk, and also in kefir (a drink produced from fermented milk or fruit juice), sauerkraut and olives.
These findings were published in the British Nutrition Journal.
Follow @htlifeandstyle for more.
Personalise your news feed. Follow trending topics