Healthy add-ons: How fortified food is making up for missing nutrients
Hidustan Times |
Rhythma Kaul & Dipanjan Sinha
Sep 10, 2017 04:21 PM IST
Following an FSSAI drive, companies are enriching milk, salt and wheat with micronutrients like vitamins and iodine.
There could be something missing on your plate, and chances are you would never even know it.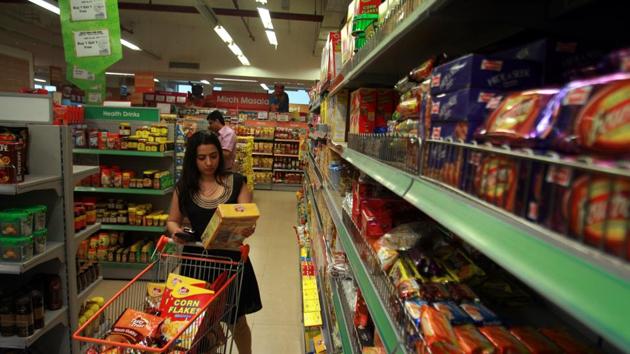 Most Indians are not getting enough micronutrients — those vitamins and minerals that we need in really small, trace amounts, in order to remain healthy.
As diets shift towards processed and 'refined' foods, which are stripped of many of their nutrients, data is suggesting that as much as 70% of Indians suffer from micronutrient deficiencies, consuming less than 50% of the recommended dietary allowance (RDA).
In response, the Food Safety and Standards Authority of India (FSSAI) in November launched a large-scale drive to encourage certain foods to be fortified.
These will include milk, edible oil, wheat flour, rice and salt, to be fortified with iron, folic acid, Vitamin B12, A and D, zinc and other micrountrients.
"The campaign will focus on spreading awareness among food suppliers. We are looking at mid-day meal schemes and the Public Distribution System too, since those would benefit large numbers of people," says Pawan Agrawal, CEO of the FSSAI.
One early success story is Mother Dairy, one of the largest milk suppliers in Delhi-NCR.
"We used to have our milk fortified with Vitamin A but we have added Vitamin D this year, following FSSAI recommendations," says TSR Murli, chief R&D officer at Mother Dairy.
Independently of the FSSAI initiative, companies are finding takers for fortified food products.
ITC Foods, which already had such biscuits and noodles, launched a fortified chakki atta in Delhi a month ago, enriched with iron, folic acid and Vitamin B12.
"This new atta variant is in line with the FSSAI mandate of reaching out to the masses with basic fortified foods," says Hemant Malik, divisional chief executive for foods at ITC.
As awareness grows, consumers are responding too.
"I always try to get milk and milk products that are fortified with Vitamin D as vegetarians otherwise miss out on this important nutrition," says businesswoman Dashma Wadhwani, 38.
"I made slight alterations in my shopping choices after a consultation with my dietitian, who spoke in favour of fortified foods."
Experts do warn, however, against consuming such products in excess.
"People often think that if it's vitamin-fortified juice, they can have as much as they want, forgetting that they are still taking in a lot of sugar or unhealthy preservatives, for instance," says Richa Anand, chief dietician at Mumbai's Hiranandani Hospital. "Also, everyone doesn't need every fortified food out there. If you are not deficient in a certain vitamin, you may as well not pay extra for enriched juice."
Marketing executive Kishor Varma, 40, switched to fortified biscuits and bread when he decided to improve his lifestyle in an erratic and hectic work schedule but has stopped now.
"My dietician advised against consuming too many biscuits even if they are fortified as one also consumes a lot of processed grain along with it. Now, I have a vitamin-fortified granola bar when I get hunger pangs," he says.
The ideal, Dr Anand adds, is to focus on consuming as much unprocessed food as possible — and the best way to do that is return to the basics and eat a bowl each of raw fruits and veggies every day.
"Exciting news! Hindustan Times is now on WhatsApp Channels
Subscribe today by clicking the link and stay updated with the latest news!"
Click here!