Is it true that finasteride increases the risk of prostate cancer death?
The drug is also used for treating symptoms of prostate enlargement and also male pattern baldness.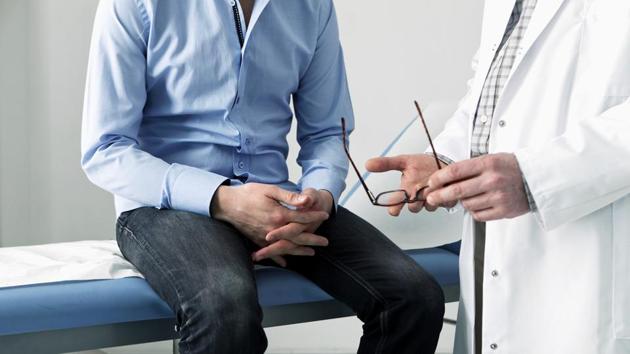 Updated on May 21, 2018 10:32 AM IST
Hindustan Times |
, Delhi
Kabir Bhandari
A new study has found that finasteride, a common hormone-blocking drug, does not increase the risk of prostate cancer death.
During the initial study findings it was suggested that there could be a connection between using the drug and a more dangerous form of prostate cancer, however, long-term follow-up showed that this wasn't true.
"What we can now say is that finasteride not only significantly reduces a man's risk of prostate cancer, it is safe to use based on very long-term follow-up in our study," said Dr. Ian Thompson, Jr., principal investigator of SWOG's Prostate Cancer Prevention Trial, or PCPT.
Another study which was based on how food affects prostate cancer discovered that a typical Western high-fat diet such as cheeseburgers and fries could lead to prostate cancer becoming more aggressive and causing it to spread.
For the study, which was published in the journals Nature Genetics and Nature Communications, the team increased the levels of saturated fats - which are found in fast food cheeseburgers and fries in the diet of the test mice, because of which they started developing aggressive, metastatic tumours.
"In PCPT, we found no increased risk of prostate cancer death in men who took finasteride compared with men who did not. These results are transformational."
Thompson and his team began to determine if finasteride, which is used for treating symptoms of prostate enlargement and also male pattern baldness, could prevent prostate cancer in men who were above 55 years.
The PCPT randomised 18,882 men from 1993 to 1997 to finasteride or a placebo - which made it one of the biggest cancer prevention trials ever conducted. The trial intervention came to a halt in 2003 when investigators discovered that finasteride cut down on the risk of prostate cancer by 25%.
However, the study also showed that finasteride produced a tiny increase in the number of high-grade prostate cancers - a negative finding that led to a 'black box' warning posted by the U.S. Food and Drug Administration on prescription drug labels to flag potentially disabling or life-threatening side effects.
Subsequent SWOG analyses of PCPT data showed some unexpected benefits of finasteride. It improved the detection of prostate cancer in screening tests and biopsies. Still, despite proof of these benefits, the label warning made sure that till date very few men take the drug for lowering the risk of cancer.
Thompson and his team did a new analysis with regards to the study- they matched participants to the National Death Index, a centralised database of death record information which is controlled by the U.S. Centers for Disease Control and Prevention.
With about 300,000 person-years of follow-up and a median follow-up of 18.4 years, they discovered that 42 deaths because of prostate cancer on the finasteride arm and 56 on placebo. Hence, there was no statistically major risk of prostate cancer death related to finasteride.
"Treatment for the disease is costly and can have serious side effects, such as impotence and urinary incontinence. My hope is that the visionary decision of our National Cancer Institute colleagues to conduct this study, and the scientific evidence it produced these last 25 years, will provide a lasting benefit for patients," Thompson said.
The findings were delivered at the Journal of Urology Lecture at the 2018 Annual American Urological Association Meeting in San Francisco.
With inputs from ANI
Follow @htlifeandstyle for more
Topics
Close Story
Personalise your news feed. Follow trending topics