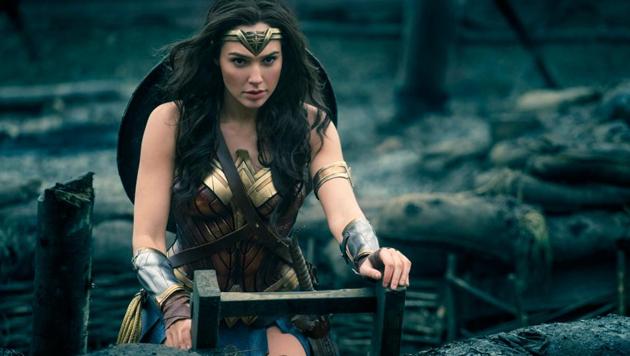 Gal Gadot almost quit acting, and then she got the Wonder Woman gig
Wonder Woman star Gal Gadot says she almost quit acting, but then she got the call from director Zack Snyder to audition for the role of Wonder Woman.
UPDATED ON MAY 26, 2017 11:57 AM IST
Actor Gal Gadot was on the verge of quitting acting before auditioning for her role in Batman v Superman: Dawn of Justice.
The 32-year-old actor opened up about her past struggle in Hollywood at host Jimmy Fallon's show The Tonight Show Starring Jimmy Fallon, reports aceshowbiz.com.
"This profession, the rejection is tough. I was telling my husband, I'm not sure how long I can take it. Dragging my family to Los Angeles doing this," Gadot said.
Gadot said she did not even know what role she would play when Batman v Superman director Zack Snyder asked her to do an audition.
"I got a phone call from Zack Snyder who wanted to audition me for this secret role," said Gadot.
"I did the audition. It went great. I went back to Israel to shoot a movie and I didn't know if I wanted to continue acting afterwards. I'm in Israel, they tell me they wanted to do a camera test-again, a camera test, again-another."
"I asked 'What am I being tested for? What's the part?' My agent goes, 'They didn't tell you?' Zack calls me and tells me, 'I dunno if you have this character in Israel, if she's big or not, but did you ever hear about Wonder Woman?' I said 'Wonder Woman, I'll be there yeah'," Gadot said.
"Wonder Woman will see Gadot as the protagonist Wonder Woman in an origin story. The film will also feature Chris Pine, David Thewlis, Robin Wright, Lucy Davis, Danny Huston, Ewan Bremner, Elena Anaya and Lisa Loven Kongsli. It is scheduled to release in India on June 2.
Follow @htshowbiz for more
Close