Scarlett Johansson has promising news for Black Widow fans
Scarlett Johansson confirms that she has 'talked' with Marvel boss Kevin Feige about a standalone Black Widow movie.
hollywood
Updated: Feb 16, 2017 08:12 IST
Actor Scarlett Johansson thinks her Avengers character Black Widow is right for a stand-alone movie.
The 32-year-old stars as Natasha Romanoff, also known as Black Widow, in the Marvel Cinematic Universe and has "talked" with Marvel chief Kevin Feige about the possibility of giving the character her own movie, reports femalefirst.co.uk.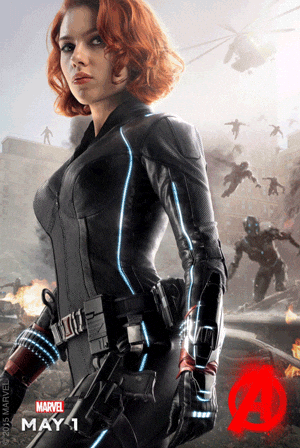 "I've talked to Kevin Feige about it. We're creatively really compatible. I think we both agree that the character is right for a stand-alone, it's just a case of timing at this point for both Marvel and myself," Johansson told Total Film magazine.
Johansson added that Marvel's "really huge roster" of planned projects could prove difficult to work around.
"Marvel has a really huge roster. They're looking four years ahead. I also have a lot of things that I want to do. If I did it, I would dedicate myself completely to making it amazing. It would have to be the best version that movie could possibly be. Otherwise, I would never do it," she said.
Follow @htshowbiz for more
First Published: Feb 16, 2017 08:09 IST