Welcome to Mind the Gap. Jacinda Ardern's resignation as prime minister of New Zealand was personal to me and so many other employed women all over the world. Read on...
When I quit my full-time job, my then boss wanted to know why. I loved my job, I told her. It gave me a sense of identity and pride. But it also left me with feeling terribly guilty.
My girls were growing up, fast. Most days when I got home, I was just too wiped out for anything more than cursory conversations about brushing their teeth and finishing their homework. Tik tok, tik tok at the back of my head:
I will never get back this time with them again.
Resigning was privilege talking. My salary made a very satisfying thuck when it hit my bank, but none of us was going to starve without it.
I also had help at home. Wonderful, trust-worthy, loving that included a helper who had been with me since the birth of my first child as well as a father-in-law who was so appalled by my decision to quit that he promised to spend even more time with my daughters.
Finally, there was the knowledge that I could continue to write, that I'd have one foot in the door, and so, years before the pandemic made hybrid work a staple expression, I took the plunge.
Yes, there have been regrets, the brief meanderings down the what-if road, missing the camaraderie of the office, even the weak coffee at the morning news conference. But in the end I would do it again. It was worth it after all.
Falling off the employment map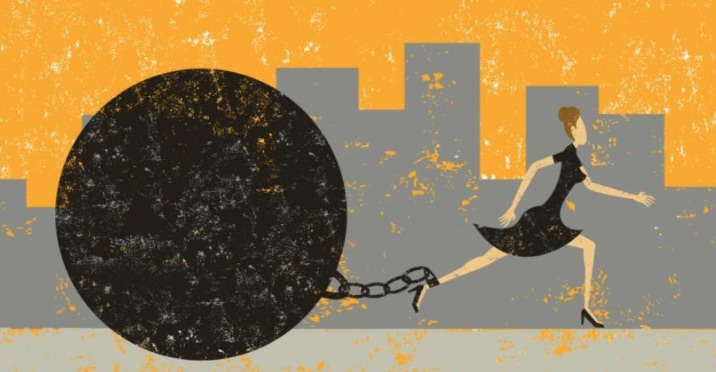 Source: www.istockphoto.com
There is a mountain of data that demonstrates how mothers throughout the world struggle with full-time employment. Economists call this the "motherhood penalty", this search for a sweet spot between the demands of being a mom and those of a professional career.
Despite a renewed post pandemic conversation on work-life balance, too many jobs continue to demand unreasonably long hours from women as well as men– think of law firms, production houses, hospitals. Work pressures remain, perhaps have even worsened as the boundaries between home and office blur and jobs are slashed across sectors.
Over half the women interviewed in Deloitte's 2022 Women@Work report felt higher stress levels than a year ago, 46% felt burned out, one in three had taken time off from work due to mental health challenges and 48% reported poor or very poor work-life balance.
In 2017, I began working on a series that cut close to the bone: Why were Indian women quitting jobs in droves?
India's female labour force participation was (and remains) in crisis. This was mystifying because women were quitting jobs at a time when the economy was growing, fertility was falling and educational attainment by girls and women at its highest ever.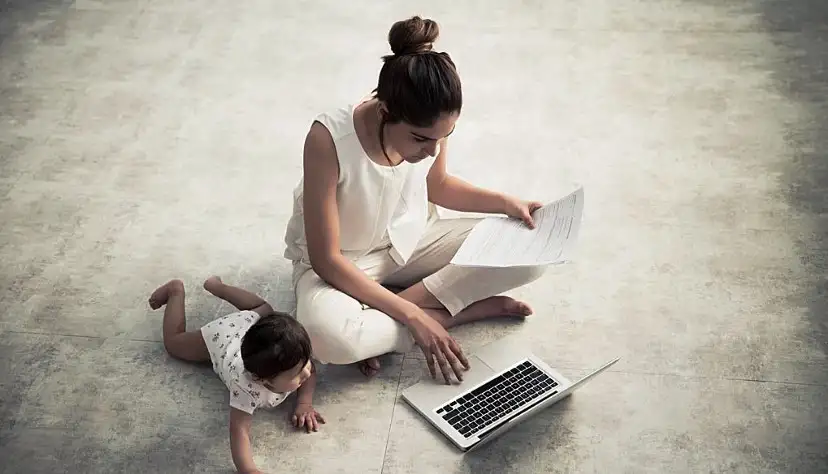 Source: Image bazar
There is another mountain of data that looks at the way men and women spend their time to discover a yawning gap in housework, which obviously is unpaid. To put it another way, the more time women spent on housework, the less time they had to spend it on paid work.
Ironically, India's most educated women were leaving jobs at the fastest rate. What the hell was going on? Clearly, when they no longer felt an economic compulsion to be in jobs, women, like me, felt it was ok to leave and spend more time with their families.
Not enough in the tank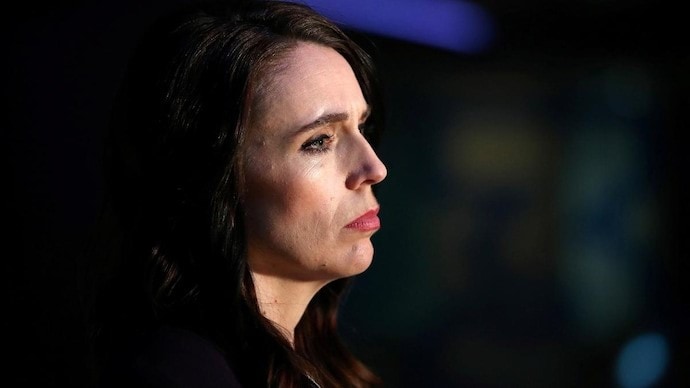 Which brings us to Jacinda Ardern's shock announcement to step down as New Zealand prime minister.
Watching her struggle with tears as she made her announcement was personal to me. This is Jacinda Awesome Ardern who took her recently born daughter to the United Nations; whose partner Clarke Gayford has been a stay-at-home dad; a woman who has skillfully put down a constant barrage of misogyny and whose leadership has inspired thousands of women and girls all over the world.
If she doesn't have "enough in the tank", who does?
When she gave birth during her first term in office, Ardern acknowledged the challenge but added, "I am confident with all of the support I'm very lucky to have, we will absolutely make it work."
Now that her four-year-old begins her first year of school, comes the realization that her partner and daughter are "the ones that have sacrificed the most out of all of us". She said she hadn't formulated any future plans other than to spend more time with her family.
Women quitting jobs at the prime of their careers is an old story. To use another favourite term of economists, the "leaking pipeline" kicks in a few years down the career path at precisely the time when parents are growing older and children are reaching crucial school years.
The great mystery seems to be why men don't face the same dilemma. Why aren't men torn between careers and families? Could it be social conditioning over the centuries that men provide and women nurture (and by the way, I cannot count the number of men who write to me justifying a woman's "real" job is taking care of her family)? Or is just the internalized guilt we feel (and if so, why don't men seem to grapple with it?)
I don't have an answer. I guess I'm just grateful that even in quitting, Ardern has shone a light on a problem that desperately needs attention.
(Women, I really want to hear your story of balancing work and family. Write to me at: namita.bhandare@gmail.com)