25-year-old arrested for posting 'objectionable photo' of UP CM Aditya Nath
Mar 21, 2017 11:10 AM IST
The 25-year-old man was arrested in Ghazipur ,where situation grew tense as Yogi's supporters protested uploading of the picture
A 25-year-old man was arrested in Ghazipur for uploading an "objectionable" picture of Yogi Adityanath, hours after he was sworn in as the UP chief minister, on a fake Facebook account, police said on Monday.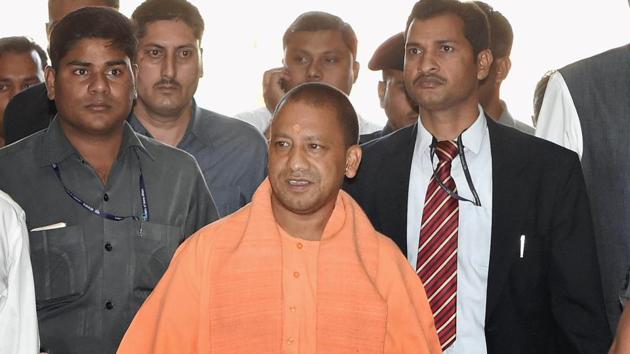 Badshah Abdul Razak, a resident of Professors Colony in Ghazipur district that abuts Varanasi, uploaded the image Sunday night and it was circulated on social media, police said. He forged identity to create the account.
District magistrate Sanjay Khatri and senior police officers had to rush to the neighbourhood as the Hindu Yuva Vahini, a youth outfit founded by Adityanath, started gathering in protest.
Tempers ran high as the family and friends of Razak and locals came face to face with the Yuva Vahini members.
A police party raided Razak's house and arrested him.
During questioning, Razak confessed to uploading the image, inspector Surendra Kumar Pandey said.
Police teams stayed the night in the area and patrolling was intensified in the district.
Razak was produced in the court on Monday that sent order him in police custody.
The 44-year-old head priest of Gorakhnath temple Adityanath was on Sunday sworn in as the chief minister of Uttar Pradesh after the BJP won a brute majority in India's largest state.
The BJP's choice of the chief minister has raised eyebrows, as Adityanath who has always taken a hard line on Muslims, who account for 19.6 % of UP's population.