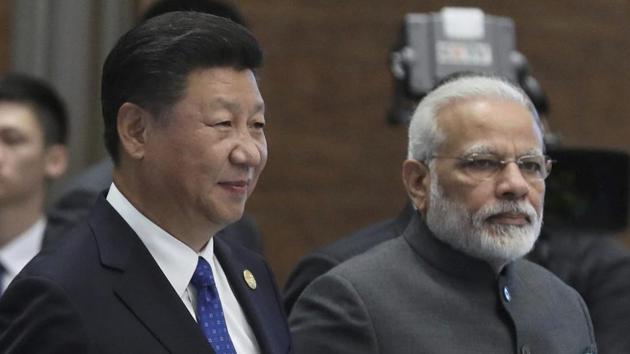 63 years on, China wants to work with India on Panchsheel: 5 principles of the agreement
As Prime Minister Narendra Modi held talks with Chinese premier Xi Jinping on Tuesday, the Panchsheel agreement, signed between the two countries in 1954 is in the limelight again. Here's why:
UPDATED ON SEP 05, 2017 01:38 PM IST
Chinese President Xi Jinping said on Tuesday the country was prepared to work with India to seek guidance from the Panchsheel agreement as he met Prime Minister Narendra Modi on the sidelines of the Brics summit in Xiamen.
Indian foreign secretary S Jaishankar said the two leaders emphasised that peace in their border areas was a "prerequisite" for the further development of their relationship.
India's first prime minister, Jawaharlal Nehru, and China's first premier, Zhou Enlai, held talks to define the ties between the two countries and on April 29 1954, the Five Principles of Peaceful Coexistence or Panchsheel was signed, assuring each other's territorial integrity and peaceful coexistence.
Under the agreement, India gave up all extra-territorial rights and privileges it enjoyed in Tibet, which it inherited from the British colonial legacy. India formally recognised Tibet to be a region of China. The five principles agreed upon were:
1. Mutual respect for each other's territorial integrity and sovereignty
2. Mutual non-aggression
3. Mutual non-interference in each other's internal affairs
4. Equal and mutual benefit working relationship
5. Peaceful co-existence
After the 1962 war, which made the agreement null and void, India and China restored full diplomatic ties after a hiatus of 15 years.
Later, during a visit by Indian prime minister Rajiv Gandhi to China in 1988, China's leader Deng Xiaoping proposed that the countries present Panchsheel as the basic framework for defining the new world order of post-Cold War world. During the visit, the nations agree to set up a joint working group on boundary disputes.
With inputs from agencies
Close