Act East: Why Myanmar is a land for opportunities for India
India has got bogged down because of lack of coordination among ministries.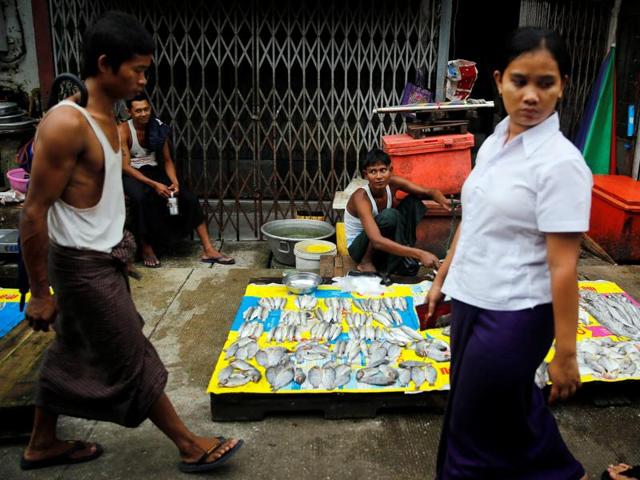 Updated on Aug 23, 2016 04:14 PM IST
External affairs minister Sushma Swaraj's just-concluded visit should serve to re-activate the Act-East policy for which Myanmar was meant to be an entry point to the larger South East Asian community. It is heartening that Myanmar has assured India that its soil will not be used for anti-India activities. But, there is no denying that the Chinese have got a real head-start in economic ties with Myanmar, thanks to its money power and ability to conclude projects in time.
India last year extended the deadline for its connectivity projects in Myanmar from 2016 to 2019 which does not really inspire confidence.
India had taken on two major projects, the Kaladan transport one and the India-Myanmar-Thailand highway. These being showcase projects, India should have prioritised them. Thailand has completed its work on the project and Myanmar is way ahead of India in its execution of the project.
READ: Why India needs to cosy up to Myanmar's Aung San Suu Kyi
India has got bogged down because of lack of coordination among ministries. These are the sort of projects that can integrate the South East Asian economy with India and for which there should be no excuse to lag behind.
But this does not mean that we should not try and regain some lost ground. China's investment in Myanmar is $ 14 billion, a third of the country's total foreign investment. India's is $ 2 billion.
India should not waste time lamenting the fact that it will not be able to catch up in a hurry. It should focus on areas where it can push ahead rapidly.
For a start, it should complete commitments made earlier. It must re-energise ongoing agreements and focus on areas like renewable energy, skill development, health, education and of course security. These can be the pivots of the Act East policy and where India has considerable expertise.
India has every reason to step up cooperation with Myanmar which has a huge land border with India. The upcoming visits of Myanmarese leaders, the most important of which is that of Aung San Suu Kyi, should be an occasion to revitalise ties and take trade forward.
READ: Will not allow any anti-India activities, Myanmar tells India
It is clear that Suu Kyi is all for a policy of equal engagement with India and China though the scales seem tilted in China's favour at the moment. India must seize the opportunity of the visits and get things back on track with this strategically important border nation.
Close Story