After a string of murders in UP, Adityanath's claim on tackling crime questioned
Updated on May 23, 2017 09:29 PM IST
SP, BSP leaders among people shot dead in parts of Uttar Pradesh.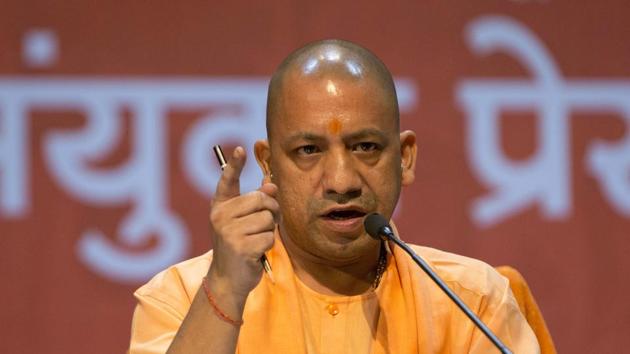 On day UP chief minister Yogi Adityanath travelled to Bareilly and Moradabad and said crime was on its last legs, a Samajwadi Party leader was shot dead in Ballia and a jeweller was killed in Aligarh.
The murders were among a string of killings, mostly by hit gangs on motorcycles who target their victims in drive-by shootings, that has put the state administration under pressure.
Opposition parties — the Samajwadi Party and the Bahujan Samaj Party — raised the issue of law and order in the legislative council, saying that criminals appeared to be carrying out loot, murder and dacoity at will.
It was on Sunday when the SP leader was shot dead by two assailants on a motorcycle in Uttar Pradesh's Ballia. Police said Sumer Singh, 48, and his friend Manoj Mishra were going to Gopalpur when they were attacked.
Three days earlier, two leaders each of the Bahujan Samajwadi Party and the SP were killed in separate incidents.
The SP and the BSP were the ruling parties in Uttar Pradesh, seen as a political bellwether, in the 16 years before the Bharatiya Janata Party won the election by a landslide in March this year.
SP corporator Ravindra Gujjar was shot by four unidentified gunmen while he was taking a late evening walk at the Bhawaniram area on Thursday.
The same day, BSP leader Kailash Chandra was murdered at his house in Amroha.
Police said a pistol he owned was found near the body.
Political leaders are not the only targets in a string of public murders in the state.
Property dealer Thakur Dhirendra Singh alias Dhira Thakur was shot dead by 4-5 suspects at around 10.45 pm on Saturday on the busy Marris Road in Aligarh.
The attackers opened fire on Thakur when he was sitting in his car near Abdullah College.
The murder, coming soon after the Mathura double killings, sent shockwaves among the people.
Addressing a press conference, principal secretary, Home, Arvind Kumar said the state government has given a free hand to district police officers to crackdown on the gangsters and criminal networks.
If any heinous crime was reported in the district, the superintendents of police will be held responsible for the incident, he said.