Akhilesh takes jibe at PM; BJP hits back, calls him 'cruel, uncivilised'
It was during his tenure that the Kashi Vishwanath Corridor project was approved, Yadav said on Sunday, for which he said he had "documentary evidence".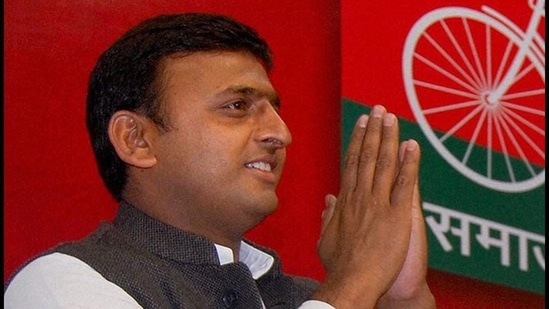 Updated on Dec 14, 2021 01:38 AM IST
Hours after Prime Minister Narendra Modi inaugurated the Kashi Vishwanath Corridor in Varanasi, Samajwadi Party (SP) chief Akhilesh Yadav taunted him, saying people visit the city "when the end is near".
Yadav said it was good that the government has planned cultural functions through the month to mark the event. "Why only a month? He (Modi) should stay for two months, three months. It is a good place to stay," he said.
Modi represents Varanasi in Lok Sabha. The city is part of Uttar Pradesh's Purvanchal region, which sends 160 MLAs in the 403-member state assembly. The most populous state will elect a new assembly early next year. SP is the main opposition in UP.
Yadav took a swipe at the ruling Bharatiya Janata Party (BJP), saying its leaders should "avoid telling lies" before god. "They are good at telling lies in front of you and me. But one should avoid telling lies in front of god."
The BJP condemned Yadav's taunts for PM Modi and equated the SP chief with Mughal emperor Aurangzeb. Union minister Pralhad Joshi said, "If he had any empathy about Hindu beliefs, he would have welcomed the inauguration of Kashi Vishwanath Dham. But all he is bothered about is his vote bank. Political differences are one thing but to wish someone end is condemnable. People will teach him a lesson." He added that"such cruel and uncivilised comments show his mindset".
The Congress blamed the BJP and the SP of playing politics. State Congress president Ajay Kumar Lallu said the BJP government acted against the "faith of the people by demolishing the old temples of Kashi.
(With PTI inputs)
Close Story
Personalise your news feed. Follow trending topics