India News
Swipe up for the next story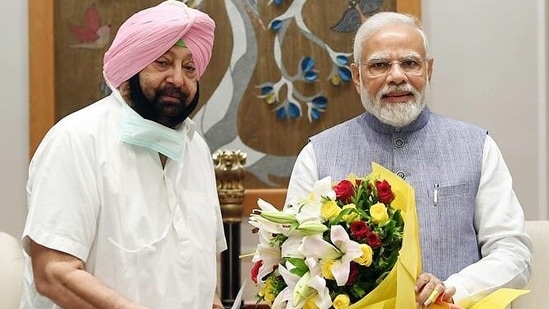 During the 93rd episode of 'Mann Ki Baat' earlier in the day, Prime Minsiter Narendra Modi announced the decision to rename the Chandigarh Airport after Shaheed Bhagat Singh. He said that the move will mark a "tribute" to Singh ahead of his 115th birth anniversary on September 28.
Former Kerala chief minister Oommen Chandy, 79, who is undergoing treatment for pneumonia, is stable and a medical board has been constituted to monitor his health. Health minister Veena George added chief minister Pinarayi Vijayan asked him to visit the ailing Congress leader. Chandy was hospitalised on Monday. A section of Congress workers and Chandy's relatives complained he was not getting proper treatment. On Monday, Congress leaders A K Antony and M M Hassan met Chandy.
Prime minister Narendra Modi on Tuesday became emotional over the devastating earthquakes in Turkey and Syria, and recalled the 2001 Bhuj earthquake that claimed over 20,000 lives and left over 1,50,000 people injured in Gujarat, reported news agency ANI. Narendra Modi was the chief minister of the state in 2001. The PM said that he could very well relate to what Turkey is going through right now. In 2001, a massive earthquake jolted Gujarat's Bhuj.
Here are today's top news, analysis, and opinion. Know all about the latest news and other news updates from Hindustan Times. Move over Bitcoin, it's time for Britcoin: UK may launch its digital currency UK said British businesses and consumers are likely to get a digital version of the pound while asking public for their opinion on the idea of introducing a central bank digital currency.
Over 7,000 officer posts have been lying vacant in the Indian Army since last year, minister of state for defence Ajay Bhatt said in a written response in the Lok Sabha on Monday. Replying to Janata Dal (United) MP Ram Nath Thakur, Bhatt noted that there are 511 vacancies in the role of military nursing officers as of December 15, up from 471 as of January 1 last year.
The Union environment ministry will begin discussions on climate and sustainability under the aegis of intergovernmental forum G20 on Thursday with a focus on land degradation and biodiversity loss, a sustainable blue economy and circular economy. India assumed the forum's presidency in December and will host global leaders and 200 meetings related to 32 sectors across the country this year. Key environmental issues are being discussed as part of G20 working groups.