American NSA to discuss Afghanistan, Pakistan on maiden India visit
Updated on Apr 12, 2017 12:29 AM IST
McMaster, who has served in Iraq and Afghanistan, will also discuss the expanding Chinese footprint in the Af-Pak region.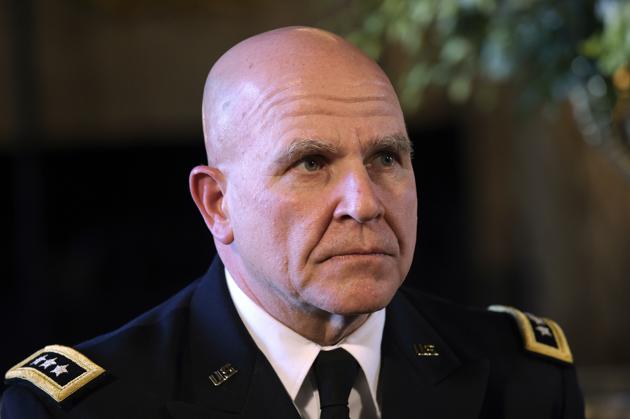 US national security advisor HR McMaster will be in India this weekend to discuss stabilisation of Afghanistan in the wake of threats posed by a resurgent Taliban and the expanding footprint of the Islamic State in provinces bordering Pakistan.
Gen (retd) McMaster will meet Prime Minister Narendra Modi, foreign minister Sushma Swaraj and foreign secretary S Jaishankar in addition to his counterpart Ajit Doval in what will be his first visit to South Asia since he took over in February. McMaster is expected to carry an invitation from US President Donald Trump for Modi to visit Washington in June.
McMaster will visit Kabul and Islamabad before he lands in New Delhi for a day to discuss Afghanistan and renewal of India-US defence ties, top government sources confirmed to HT.
South Block officials say the US is concerned over a newly formed Russia-China-Pakistan-Iran axis to promote the Taliban with fresh weapons supplies and strategic support for a future political role in Afghanistan. The axis is said to be supporting the Taliban with the justification that it is the only force that could take on the Islamic State.
The US is concerned as 9,000 of its troops are on Afghan soil as part of the larger stabilisation effort with New Delhi helping in infrastructure development under the Asharf Ghani-led government. "NSA McMaster, who was the key figure behind the US strike in Syria, will be in the region to assess the American role in Afghanistan and whether more troops are required in the near future," a senior official said.
While McMaster, who has served in Iraq and Afghanistan, will also discuss the expanding Chinese footprint in the Af-Pak region, Islamabad watchers suspect that Pakistan's award of the death sentence to alleged spy Kulbhushan Jadhav was meant to provoke India and create tension on the eve of the US NSA's visit.
The visit will revisit India-US defence ties, with the bilateral defence technology and trade initiative (DTTI) not having taken off so far. The DTTI was launched by the previous UPA government with the Barack Obama administration. All projects under it such as the Javelin shoulder-fired missile, C-130 J roll-on roll-off, small UAV pathfinder and even a working group on hot engine technology are still in nascent stages of development. During McMaster's visit, it is expected that both countries will identify new products under the "Make in India" programme.