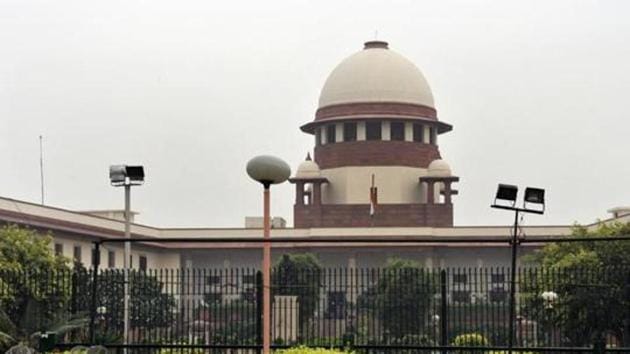 Anti-torture law in India's interest, says SC
The Supreme Court gave the Centre 10 days to prepare its response to a PIL by former law minister Ashwini Kumar seeking direction to the government for a legal framework in line with a UN convention which India signed in 1997.
UPDATED ON APR 24, 2017 10:11 PM IST
A law against torture as per the UN convention of which India is a signatory was in the country's national interest, the Supreme Court said on Monday.
"India faces problems in extradition of criminals from foreign countries because of this (having no law against torture). It's in our own national interest to have such a law," a bench of Chief Justice of India JS Khehar and Justice DY Chandrachud said.
The court made the comments while it was hearing a PIL filed by former law minister Ashwini Kumar. The petitioner wants a direction to the government to have a legal framework in terms of the International Convention against Torture which India signed in 1997. In September 2016, the SC had issued notice to the Centre on the PIL.
Kumar also wants proper guidelines to prevent torture, cruelty, inhuman or degrading treatment of jail inmates. There should be a scheme to rehabilitate, provide relief and compensation for victims of custodial violence and torture, he has said.
Kumar said the matter was of "sublime importance." Out of the 161 countries that signed the 1997 convention, India is among nine countries which have not ratified it.
According to home ministry data published in 2015, the number of unnatural deaths of prisoners increased from 126 in 2012 to 195 in 2014.
Kumar has cited another home ministry data of June 2016 to show that percentage of deaths of children aged 0-14 in police custody in proportion to total deaths in custody during 2012-13, 2013-14, 2014-15 and 2015-16 (up to November 30, 2015) were 7%, 35%, 26% and 21% respectively.
Kumar's submission was supported by senior advocate Colin Gonsalves who is assisting the court in the matter. He submitted even the National Human Rights Commission (NHRC) has stressed on the need to have a standalone law in India.
The court gave 10 days to the government to prepare its response after solicitor general Ranjit Kumar told the bench that attorney general Mukul Rohatgi would be in Geneva between May 2 and 9 for a conference on the same issue. He said the matter would be discussed with home ministry and law ministry officials.
"So many matters are pending before the Law Commission. It should be taken up as a matter which requires extreme urgency," the court said in response to the solicitor general's statement that the Law Commission was examining the issue.
Close