Army foils infiltration bid across LoC in Kashmir's Keran sector
Sep 26, 2017 05:51 PM IST
More than half a dozen armed intruders targeted an Indian Army post before retaliatory fire forced them to retreat.
The Indian army on Tuesday foiled an infiltration bid by seven intruders who were attempting to sneak across the Line of Control in the Keran sector in Jammu and Kashmir under cover fire of Pakistani soldiers.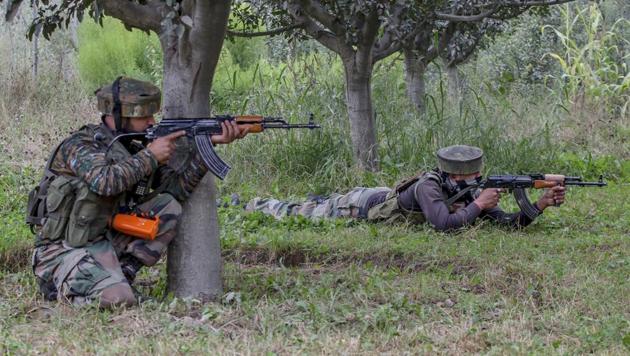 "Close firing attempted by enemy, which was suitably responded. No casualty on our side," said an army official, denying rumours of beheading of Indian soldiers in the encounter.
Sources said that the at least seven intruders had come "really close" to the Indian posts and resulted in Indian soldiers fiercely retaliating.
The incident took place approximately at 1 pm.
Army sources suspect the attack was carried out by Pakistan's Border Action Team of BAT -- a rogue unit comprising regular soldiers and militants which carries out attacks on Indian army across the LoC.
The attack came after Army on Tuesday morning said that one militant was killed in a gun battle in Uri, making it the fifth such killing in the area in the last two days.
"Infiltration bid eliminated in general area Zorawar (Uri). One terrorist killed, one weapon recovered. Operation continues," a Srinagar-based army spokesperson said.
On Sunday, three militants were killed in an encounter with the security forces in Uri. A fourth militant was killed on Monday in the gun battle in the area.