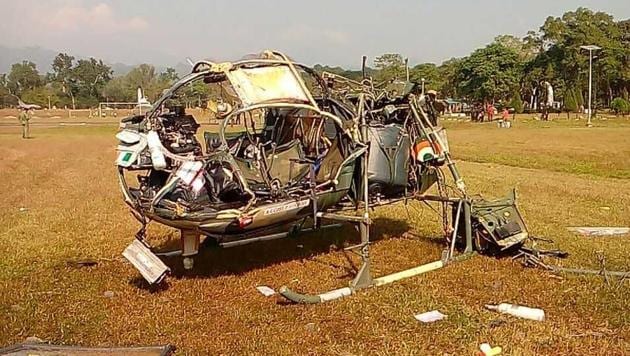 Army helicopter crashes near Sukna in West Bengal, 3 officers dead
Three army officers were killed and a junior commissioned officer was critically injured on Wednesday when a Cheetah helicopter crashed at Sukna Military Camp in West Bengal.
UPDATED ON NOV 30, 2016 07:24 PM IST
Three army personnel including two pilots died on Wednesday when an army helicopter crashed while landing at the Sukna cantonment in Darjeeling district, 15 km from Siliguri, the largest town in north Bengal.
A passenger was fighting for his life. The reason for the crash was attributed to rotor failure.
According to senior army officials posted at Sukna, the helicopter with two pilots and two passengers (army personnel) crashed moments before landing just 50 meters away from the Sukna army helipad.
Colonel Deb Kumar Sen, who was at the sight of the accident, said it happened at 11.30am and a pilot and a passenger were confirmed dead. Another pilot who was in a critical condition died later.
Frequent fighter plane crashes have been reported in the Eastern Air Command. This is perhaps the first chopper crash in recent times.
On July 24, 2010 a MIG-27 fighter aircraft crashed in Jalpaiguri district killing four persons. On February 19, 2010, a MIG-21 crashed near Bagdogra air force base. On February 16, 2010, a MIG-27 crashed immediately after it took off from Hasimara Air base in Jalpaiguri district. All these incidents took place in north Bengal.
Close