Car buyback policy in works, govt looks to put onus on automakers to recycle
The move is aimed at ridding India's roads of millions of old cars, trucks and buses that are a major source of pollution in the country.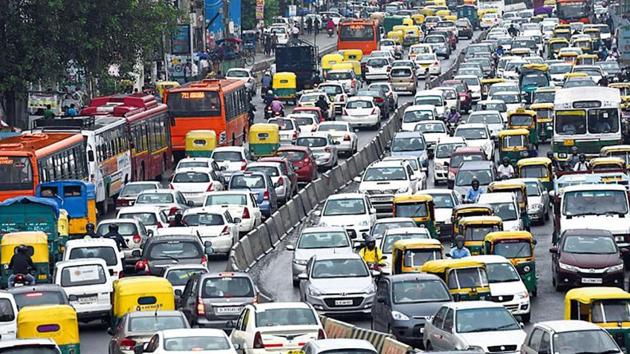 Updated on Dec 19, 2016 08:48 AM IST
The government will soon make it mandatory for automakers and their agents to buy old and unroadworthy vehicles, and recycle them.
The move is aimed at ridding India's roads of millions of old cars, trucks and buses that are a major source of pollution in the country, including the worst smog for decades that choked the Capital in November.
India doesn't have a recycling policy for end-of-life cars, leaving an unorganised sector such as private scrapyards at Mayapuri in New Delhi to profit from selling parts and metal from dismantled vehicles.
The new rule, which is likely to kick in after the environment ministry notifies it next year, will be on the lines of the recycling policy for electronic goods that fixes responsibility on the manufacturer.
Read | Automakers fear big losses after NGT curbs diesel car sales
The producer-responsibility principle makes it mandatory for the maker of an item to take back the product once it is declared unworthy for use or exceeds the length of time for which it remains usable.
Automakers will get enough time — between one and three years — follow the new norms and set up dismantling and recycling centres across India.
In most countries around the world, the association of automakers jointly sets up these units. China has around 800 centres across its big cities.
India had 8.7 million end-of-life vehicles in 2015, and the number is expected to rise to 21.8 million by 2025, according to a Central Pollution Control Board (CPCB) estimate. Around 80% of them would be two-wheelers.
Read | NGT asks Delhi agencies to identify sites to dump old diesel vehicles
The pollution board-prepared guidelines, pending approval, say recycling would cut down pressure on "primary resources" such as ores for metal, and reduce the "environmental impact" of old vehicles.
About 70% of old and damaged vehicles in India are dismantled in an informal sector and reused or sold to manufacturers, environment ministry officials said.
There are two categories of unroadworthy vehicles — damaged in accidents or certified as unfit by transport authorities.
A vehicle, both commercial and private, is registered for 15 years in India. The road transport ministry wants to modify the motor vehicles rules and reduce the registration of commercial vehicles to 10 years, government officials said.
"Allowing a vehicle after that (15-year) period is the discretion of the transport department, which gives permission to run them on a yearly basis," said SP Singh, a transport expert. "In India, it is not difficult to buy a fitness certificate."
Read | Delhi NGT ban: No incentives for abandoning old diesel vehicles
Besides, Singh said the proposal is an indirect incentive for automakers as it would end the practice of reselling commercial vehicles in smaller towns and rural areas, which keeps the manufacturing volume of new cars in check.
The draft rule says once the transport department declares a vehicle unfit it should be sent for recycling. But the decision to dispose of a vehicle will rest on the owner.
Regional transport officers have to be empowered to deregister vehicles so that an effective scrapping mechanism can function, the draft says.
Authorised service stations will be declared collection centers for old cars, and the manufacturer will be responsible thereafter to send these vehicles to a dismantling centre.
"We hope the manufacturer will provide incentives to owners of old cars," an environment ministry official said. "Around 90% of vehicle components can be reused."
The global norm is to pay the cost of vehicle's steel to the owner.
The official said the policy, to be tagged along the environment protection act for compliance, would be notified once the law ministry cleared it. The transport ministry has given its consent already.
Also read | Ban on diesel cars is corporate death penalty: Toyota tells NGT
Close Story
Personalise your news feed. Follow trending topics