Bajrang Dal leader declares Rs 1-lakh reward on Farooq Abdullah's head
Updated on Apr 20, 2017 03:27 PM IST
The right wing leader claims the former Jammu and Kashmir chief minister defended insurgents who attacked security forces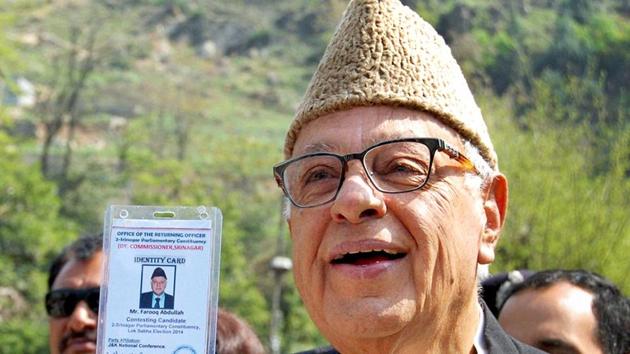 A Bajrang Dal leader from Agra has announced a cash reward of Rs 1 lakh for "anyone who can bring the head" of former Jammu and Kashmir chief minister Farooq Abdullah.
Govind Parashar dubbed Abdullah anti-national for allegedly defending insurgents, who had attacked security forces recently.
Parashar, is the city chief of Gau Raksha cell of the Bajrang Dal.
He hogged media attention even in the past when he claimed to have unfurled Indian flag on Lal Chowk in Srinagar.
"The way the Indian defence personnel are being targeted by locals in Kashmir valley has caused resentment amongst citizens. These incidents of insulting our army jawan have been condemned by all, cutting across party and ideological lines," Parashar said.
"Yet the former chief minister of Jammu and Kashmir chose to defend those pelting Indian soldiers with stones and attacking them," he said. "This is anti-national act and should not be tolerated at any cost."
Apart from announcing the bounty, he also demanded of the government to take appropriate action against such leaders and declare them anti-national.