Being Kashmiri doesn't make me a terrorist, says acquittee in Delhi blasts case
Updated on Feb 23, 2017 09:54 PM IST
Acquitted in 2005 Delhi blasts, Rafiq Shah entered his house after 12 long years on Wednesday. Excerpts from an interview.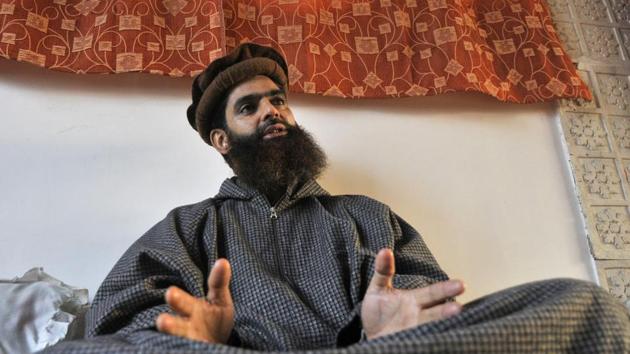 After twelve years, Rafiq Shah finally walked into his home at Shuhama on the outskirts of Srinagar on Wednesday. He was acquitted in the 2005 Delhi serial blasts case last week.
Weeks after the blasts, Shah – a 22-year-old post-graduate student of Islamic Studies at Kashmir University – was picked up from his home late one night. Accused of detonating a bomb in a bus, it took Shah and his lawyer well over a decade to prove that he was attending classes at the university on the day of the terrorist act. Celebrations broke out soon after his arrival, with friends, relatives and well-wishers rushing to meet him at his house.
Shah agreed to be interviewed by HT early on Thursday morning. Some excerpts:
You're home after 12 long years. How does it feel?
It feels really good to return home to my family and friends. Srinagar has changed considerably. Among the many I want to thank are people who stood by me and my family during these long years of struggle. They did not forget me after I was taken away. I want to thank each and every one of them. My family members had to go through a lot after my arrest. With their only son behind bars, my parents had to shoulder many responsibilities they did not expect to. They had to take care of the family and, at the same time, keep in touch with my lawyer with an eye on my legal battle.
Also read: Kashmir alienated by Delhi Police jailing the wrong man in 2005 blast
Tell us about the time spent in Tihar jail.
Life in jail is very, very hard. I utilised my time and – Alhamdulillah (praise be to God) – managed to continue my studies. I had to stay away from my family, but did not let my time go waste. I read a lot, including religious texts, during these years. There was a library in the jail but I depended primarily on my own collection. Though there was no restriction on reading, procuring books was a problem. There were many Muslim men – including those from Uttar Pradesh and Bihar – in Tihar. They said they faced the same fate as mine. We fellow inmates would discuss a variety of topics, and these times were well spent. I met many (famous) inmates, including Parliament attack convict Afzal Guru and CPI (Maoist) leader Kobad Ghandy. Even hours before his execution, Guru did not know that he would be hanged. It was only the night before that we came to know about work being taken up on a war footing at the phansi (hanging) courtyard. That scared us all because such a development could only mean an imminent execution. As far as my custodial torture is concerned, it's already on record.
What happened on the night you were picked up?
I was picked up from here. Policemen climbed the gates of our house, and they took me away without even allowing me to wear my shoes. I was taken to the Cargo (an infamous interrogation centre in Srinagar) and later to Delhi. It was only there that I came to know why I was picked up. Before that, I was kept in the dark. I thought it was probably just another routine interrogation, as it's always done in Kashmir.
Also read: Who will return the 12 years of my life? Srinagar man freed in 2005 Delhi blasts case asks
Why was Rafiq Shah, and not a neighbour or a classmate who was picked up?
One of the reasons was my efforts towards launching student activism at Kashmir University. The institution was not as politically vocal in the mid-1990s. However, by 2004-05, we had started raising our voices against atrocities committed in Kashmir. Arresting me was probably akin to issuing a warning to the state's student community.
What would you like to tell the policemen who arrested and tortured you on the basis of fabricated evidence?
I have often heard policemen say: Satyamev Jayate. But where is that 'satya', that truth? It's clear what role the police played in our case. I think they are an implementation force, and we do not know from which corridor of power they get their instructions. I sympathise with victims of the serial blasts – they have suffered, and their near-and-dear ones will never come back. However, that does not authorise the police to arrest anybody with a Kashmiri name and brand him as a mastermind of the attack. This way, they make the people believe that we are the culprits. I request the people who are demanding our execution to view our case and read the court judgment. Being a Kashmiri is not the same as being a terrorist.
Also read: Police miserably failed to nail accused in 2005 Delhi blasts, says court verdict
Your views on the Kashmir issue vis-à-vis your case.
The Kashmir issue is there, and cases like mine will keep happening till it's settled. Innocent people like me will keep getting arrested, perhaps to create a threat.
So, what next?
Many things are going on in my head right now. I have to plan for the future, and I will continue with my studies. But I also want to do something for the whole of humanity – especially those suffering injustice. Everybody has a right to justice, whether they are free or locked up inside a jail.