Bengaluru molestation incident: Victims, eyewitnesses come forward; but no case yet
Hindustan Times |
HT Correspondent, Bengaluru
Jan 03, 2017 10:53 PM IST
A local daily had alleged that unruly mobs started "pawing, molesting and passing lewd remarks" on women who had gathered for revelry on MG Road and Brigade Road.
A day after the Bangalore Mirror reported mass molestation of women in the city's busy MG Road and Brigade Road during new year celebrations, the police on Tuesday said they were yet to receive any complaints.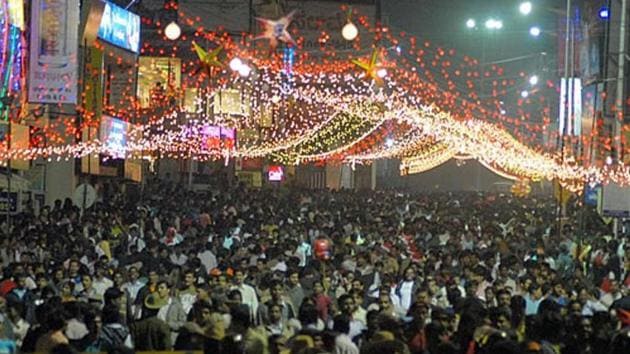 However, some of the women who were subjected to the ordeal and many eyewitnesses have now come forward to confirm that mass hooliganism did take place.
One such eyewitness told a news channel that inebriated men went berserk on that day. "There were police personnel but the mob was unrelenting. Many women were groped and attempts were made to strip women," the eyewitness said.
Deputy Commissioner of Police (central) Chandragupta said no complaints have been received so far. "We have deputed 12 personnel to look at footage from 50 CCTV cameras in the area, and another 50 CCTV cameras belonging to shops and establishments that have provided us with footage. This is the reason for the delay in taking up suo motu cases," he said.
Read | Bengaluru molestation: Politicians add hype, but where is the evidence?
Another big problem for the police is the transfers of personnel that came into effect from January 1. Both Commissioner of Police Praveen Sood and Chandragupta took charge of their new postings on January 1, and hence were not responsible for the security arrangements for the December 31 event.
Around 1,000 personnel were deployed on the stretch between MG Road and Brigade Road, Chandragupta said. A police officer who did not wish to be named said around 50,000 people had assembled in the area to celebrate.
Read: Such incidents do happen: Minister on reports of molestations in Bengaluru
KS Vimala of the All India Women's Democratic Association said: "The police should have acted on the night when the incident happened. What is the point of asking women to come forward now."
Meanwhile, home minister G Parameshwara was hauled up by the National Commission for Women, which also issued a notice to Samajwadi Party leader Abu Azmi for their insensitive comments on the issue. Congress MP BK Hariprasad also kicked up a storm after alleging that infiltration by the "Hindutva brigade" was the reason for the molestations.
Social media was flooded with outrage over the incident, with the #Bengalurumolestation hashtag trending on Twitter. Even celebrities weighed in, with actor Aamir Khan saying he was hurt and saddened by the incident and called for swifter justice in such cases.
Read: Bengaluru molestation: Rijiju condemns Karnataka home minister's remarks