Blind student's suicide threat: MCI asks Karnataka college to provide counselling
Updated on Sep 26, 2017 05:47 PM IST
19-year-old Suresh, who can't see beyond a distance of 8cm, threatened to kill himself after the Medical Council of India cancelled his admission for violation of disability norms.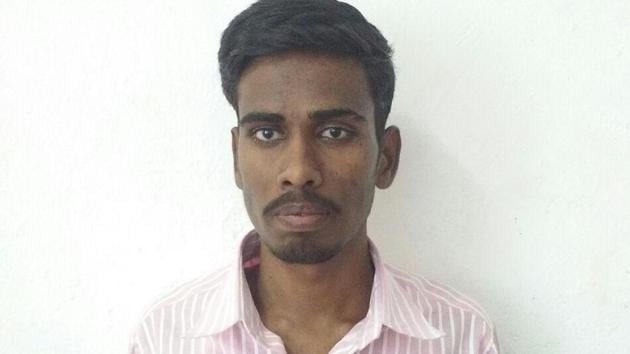 The country's medical education regulator has asked a Karnataka college to provide counselling to a second year MBBS student who has threatened suicide after his admission was cancelled because of a severe visual disability.
The Medical Council of India (MCI) was examining if Suresh could be cured though on face of it, the condition seemed incurable, an official told Hindustan Times on Monday.
"If so, then there is no way we can allow the student to continue MBBS because our norms are very clear as far as physical disability is concerned," the official said.
As reported by Hindustan Times, 19-year-old Suresh, who hails from Raichur in Karnataka, can't see beyond 8cm.
He threatened suicide after the MCI found his condition too severe for an aspiring doctor and cancelled his admission to the Raichur Institute of Medical Sciences.
He was given admission against seats set aside for disabled students.
In its letter, a copy of which is with Hindustan Times, the MCI has asked the college and Raichur district magistrate to handle the case sensitively.
The cancellation order came on June 26, 2017 after Suresh had completed the first of the five years of the medical programme.
MCI rules say the only disability allowed in medical colleges is of the lower limbs, and a candidate has to fall under the 50%-70% severity to be eligible for a reserved seat. Someone with more severe condition is not eligible for admission.
Parliament in December 2016 passed a bill providing 5% reservation without exception to the disabled in all educational institutes. Suresh can't benefit from the law as it came into force in April 2017, almost a year after he joined the college.
"…we want this matter to be settled early so that he does not waste more time on a career option that is practically not possible for him to pursue," the MCI official said.
Suresh wrote a "Notice of Death" to the MCI on August 28, detailing his struggle to get into a medical college.
The Kalaburagi bench of Karnataka high court, where Suresh challenged the cancellation, has allowed him to continue the course till its final decision, expected in February 2018.
The court had earlier allowed him to sit his first year examination.
When contacted, Suresh said he was determined to fulfil his childhood dream of being a doctor.