Brics Summit: Modi, Xi hold first substantive bilateral meeting post-Doklam
Press Trust of India, Xiamen |
Press Trust of India
Sep 05, 2017 11:05 AM IST
During their meeting, PM Narendra Modi congratulated Xi Jinping on a "very successful" BRICS Summit, China's state-run Xinhua news agency reported.
Prime Minister Narendra Modi and Chinese President Xi Jinping held on Tuesday their first substantive bilateral meeting after the Doklam standoff, which had put ties between the two countries under strain.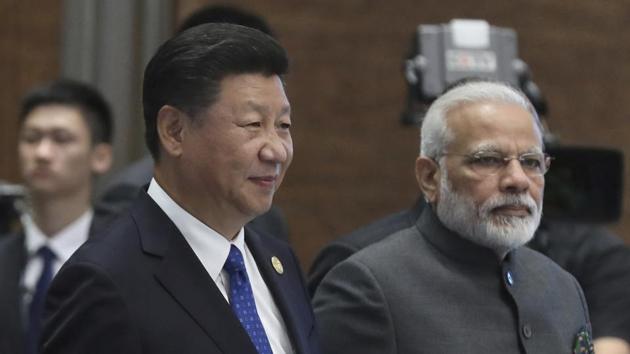 Modi, who attended the BRICS Emerging Markets and Developing Countries Dialogue earlier in the day, met Xi on the sidelines of the 9th BRICS Summit in Xiamen.
The prime minister, accompanied by senior officials including National Security Advisor Ajit Doval and Foreign Secretary S Jaishankar, met the Chinese leader just before his travel to Myanmar from this port city.
During their meeting, Modi congratulated Xi on a "very successful" BRICS Summit, China's state-run Xinhua news agency reported.
The meeting comes amid diplomatic efforts by the two sides to overcome the bitterness caused by the 73-day face-off between their troops in the Doklam area of the Sikkim sector.
The Chinese and the Indian troops were engaged in a standoff since June 16 after the Indian side stopped the construction of a road by the Chinese Army.
On August 28, India's external affairs ministry announced that New Delhi and Beijing have decided on "expeditious disengagement" of their border troops in the disputed Doklam area.
Indian officials had earlier indicated that the two leaders were expected to discuss ways to create confidence building measures. The sense is that both countries want to "move on" after the standoff.
Earlier, Modi also held a bilateral meeting with Egyptian President Abdel Fattah el-Sisi.