Can't curtail right to know by banning information on the internet: AG to Supreme Court
Apr 11, 2017 10:01 PM IST
Attorney General Mukul Rohatgi has said that the right to know is a fundamental right which cannot be curtailed by banning information on Internet.
Right to know is a fundamental right and this cannot be curtailed by banning information on the Internet, Attorney General Mukul Rohatgi told the Supreme Court.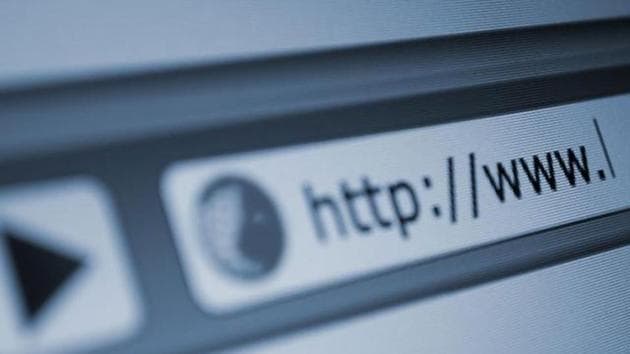 The country's top law officer put forth his views before a bench headed by Justice Dipak Misra which is hearing a matter related to banning of pre-natal sex determination advertisements and contents on the social media.
The bench had sought his assistance in the case. The AG was present in the court for another matter when the court called him.
"There is distinction between information and advertisement. A person out of curiosity wants to know or study something. The right to know is a fundamental right and we cannot curtail it," Rohatgi told the court.
"We cannot curtail free search. The right to know is a fundamental right. If we stop information, then we stop knowledge, then we stop thinking," the bench said during a brief hearing. It agreed with the AG's contention that a balance should be maintained while it is issuing directions on the petition.
"We would have to see whether section 22 of the PNDT Act does not go against the Article 19(1)(a) of Constitution which guarantees the freedom of speech and expression," the bench noted. Section 22 of the Act pertains to prohibition of advertisements relating to pre-natal determination of sex and punishment for its contravention.
Advocate Binu Tamta, who was representing the Centre, said it was difficult to control or supervise the content on the Internet but the petitioner Sabu Mathew George insists that there should be no advertising.
The petitioner had filed a PIL in 2008 complaining that a number of foreign websites were soliciting couples to undergo sex determination tests which are banned in India.
Internet intermediaries such as Microsoft and Google have already told the bench that it was impossible to block the information on the information expressway. Only certain advertisements with regard to pre-natal sex determination tests could be stopped from flashing.
The bench asked the parties to submit their written submissions and posted the matter for detailed hearing to April 13.