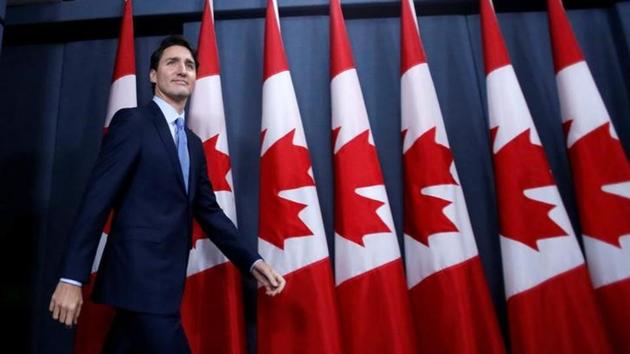 Canada PM Justin Trudeau was considered for chief guest at Republic Day parade
Discussions were held between Canada and India to explore the possibility of Prime Minister Justin Trudeau being invited as chief guest at the Republic Day Parade on January 26.
UPDATED ON DEC 18, 2016 07:34 AM IST
Discussions were held between the Canadian government and India earlier this year to explore the possibility of Prime Minister Justin Trudeau being invited as the chief guest at the Republic Day Parade on January 26 next year.
However, scheduling and signalling matters led the Indian government to invite Sheikh Mohamed bin Zayed Al Nahyan, Crown Prince of Abu Dhabi, even as the United Arab Emirates is emerging as an ally in the troubled West Asia region.
Given the diplomatic protocol issues involved, officials will not comment on the matter. Canada's high commissioner to India, Nadir Patel, when asked about it, reacted: "News to me!"
Other sources, though, confirmed contacts in this respect.
If Trudeau had been invited, it would have marked a splashy debut visit to India for the Canadian leader. But any visit by him is likely to be high profile, given how his personal charisma has wowed the world.
While dates for a Trudeau visit are yet to be finalised, given domestic and multilateral commitments of both countries, there is near certainty it will happen next year.
More than that, when such principals in the bilateral process meet, agenda matters that may have been mired can be accelerated.
"The relationship appears to be on autopilot, but if the prime ministers take control and steer it, then it will move forward quickly," one person, who was involved in the process, argued.
"It will re-emphasise, revalidate how strong that relationship is. I think it will provide an opportunity for us to take that relationship to even great heights. I think, from Canada's perspective, India is a bright spot, against a backdrop of some economic uncertainty around the world. Our trade, investment, people-to-people linkages continue to grow. It will be an opportunity to really showcase that," the Canadian high commissioner said.
While a possible Trudeau visit in 2016 did not transpire as the Canadian leader chose to bring his personal charm to bear on somewhat thornier ties, there was plenty of two-way movement of ministers, starting with a visit by Canada's natural resources minister Jim Carr in September to visits to Toronto by finance minister Arun Jaitley and minister of state for commerce Nirmala Sitharaman the next month.
Last month, two more Canadian Ministers arrived in India – immigration, refugees and citizenship minister John McCallum and innovation, science and economic development minister Navdeep Bains – and the latter became the first of four Indo-Canadian ministers in the Trudeau cabinet to come to his native nation in an official capacity.
Close