Cauvery issue: Supreme Court to hear Karnataka's plea to reduce water flow to TN
The Supreme Court has agreed to conduct an early hearing on Monday on an application filed by Karnataka, seeking a direction to reduce the quantum of water to be released from Cauvery river to Tamil Nadu from 15,000 cusecs to 1,000 cusecs.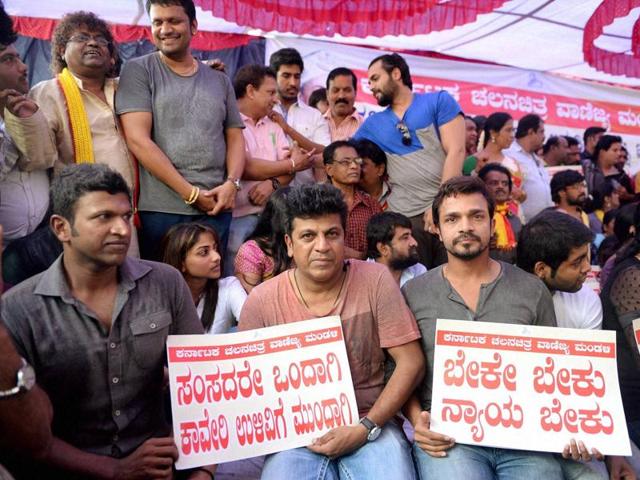 Updated on Sep 12, 2016 12:00 PM IST
The Supreme Court will on Monday hear Karnataka's plea to reduce the quantum of Cauvery water to be released to Tamil Nadu from 15,000 cusecs to 1,000 cusecs after violent protests on the sensitive issue paralysed life across the state.
The urgent hearing on a holiday was scheduled after Karnataka's plea seeking modification of the SC's September 5 order to release 15,000 cusecs of water for 10 days as immediate relief to Tamil Nadu farmers was mentioned before the court's registry.
A bench of justice Dipak Misra and justice UU Lalit will sit to only hear the matter as the court is closed on Monday. The hearing was fixed after consulting the Chief Justice of India TS Thakur.
Read: Cauvery dispute: Conflicts, gaps and institutional spaces for reconciliation
The plea noted that Karnataka was facing "huge public pressure" and police prevented attempts to damage public property during recent statewide strikes with great difficulty. The application also referred to inputs from security agencies that said if the current flow of water was allowed to continue further, the situation "may go out of hand".
The hearing coincides with the Cauvery Supervisory Committee's meeting to decide on the quantum of the river's water to be released to Tamil Nadu and other states.
The Karnataka government has demanded that instead of 10 days, the top court should restrict the release of water to only six as the state was facing a distress situation due to massive protests that inflicted daily losses of Rs 500 crore.
"Even the minimum arrangement mentioned by your lordships has caused distress and havoc in the entire southern part of Karnataka, paralysing civil life. The agitation of farmers has been that their dry crop is equaled with that of the farmers in Tamil Nadu. Tamil Nadu's need for the rice crop consumes more than twice the water which is needed for light crops in Karnataka," it said.
The application sought to emphasize that farmers in Mysuru, Hassan, Mandya and Bengaluru had been squatting on the roads and streets, adversely affecting the IT industry – a source of huge revenue by way of income tax, service tax, and foreign exchange of USD 60 billion.
In its September 5 order, the top court had directed Tamil Nadu to approach Supervisory Committee, set up to implement the award of Cauvery Water Disputes Tribunal, within three days for release of water as per the final order of the CWDT.
.
Close Story
Personalise your news feed. Follow trending topics