Skill development panel report to be made public
Updated on Apr 16, 2017 11:42 PM IST
The Centre is soon set to make public the findings of the Sharda Prasad committee report. The committee, formed by the government to re-evaluate the National Skill Development Mission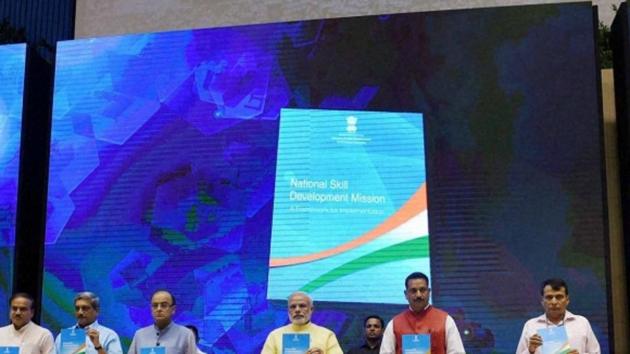 The Centre is set to make public the findings of the report made by Sharda Prasad committee, which was formed by the government to re-evaluate the National Skill Development Mission.
The committee has reportedly advised the skill development ministry to not only drastically reduce the number of sector skill councils (SSCs) from 40 to around 20 by merging identical sector councils but also to curtail their powers of assessment of skill training centres.
KP Krishnan, secretary, ministry of skill development and entrepreneurship (MSDE), told HT, "We will make the Sharda Prasad committee report public soon. The related file has been sent to the skill development minister Rajiv Pratap Rudy."
The committee is learnt to have suggested merging most of the SSCs, which are overlapping in nature, and were unnecessarily floated without giving proper thought, making it difficult to manage a large number of them.
Ministry officials said the committee suggested merging plumbing and construction, handloom and handicraft, telecom and IT & ITeS, automotive and logistics, health care and beauty and wellness sector, and many more.
While commenting on the possible follow-up action on the report's recommendations, Krishnan said, "The skill ministry is likely to announce 25 decisions related to the report in a month's time. In principle, we are going to agree to most of the committee recommendations...the file is with the minister, as soon as it comes back we will put it on our website. After this we will give 15 days' period for inviting comments from public, and the work on the recommendations will start by the middle of May."
It is learnt from reliable sources that the committee has also prescribed curtailing of the assessment powers of the SSCs and handing over the same to the Quality Council of India (QCI).
Commenting on the possible merger of most SSCs, Manish Kumar, CMD, National Skill Development Council (NSDC), said merging sectors was a good idea as it would address the issue of managing a large number of SSCs.
"It is difficult to manage 40 SSCs with such a vast mandate of skilling millions of youths. Managing 20 SSCs would be more effective. Moreover, it was getting difficult for SSCs to generate revenue for being small verticals. Merging identical SSCs will make their scope of work wider, making it easy for them to generate large revenues," Kumar said.