Chhattisgarh police clean chit to Nandini Sundar in murder case
Feb 12, 2019 03:47 PM IST
The Chhattisgarh police have given a clean chit to Delhi University professor Nandini Sundar, Jawaharlal Nehru University professor Archana Prasad and five others in a 2016 murder case, registered at Tongpal police station of Sukma district, a senior police officer said on Monday
The Chhattisgarh police have given a clean chit to Delhi University professor Nandini Sundar, Jawaharlal Nehru University professor Archana Prasad and five others in a 2016 murder case, registered at Tongpal police station of Sukma district, a senior police officer said on Monday.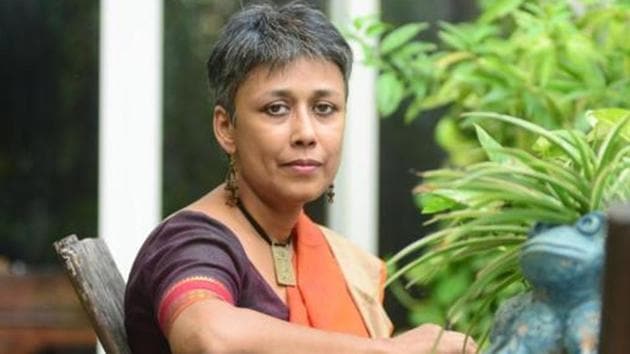 The police said that during investigation no evidence was found against Sundar, JNU professor Archana Prasad, Vineet Tiwari, who is with Delhi's Joshi Adhikar Sansthan, Communist Party of India (Marxist) leader Sanjay Parata, local sarpanch Manju Kawasi and a villager, Mangla Ram Verma, in connection with the murder of Shamnat Baghel, a resident of Nama village in Sukma district.
Jitendra Shukla, superintendent of police, Sukma, said: "After the investigation, police have found no direct evidence against Nandini Sundar and other four in Tongpal murder case. The statements of the villagers were taken which suggests that they were not present at the time of the murder. Hence, we have taken back the cases against them."
They were booked by Sukma police for murder, criminal conspiracy and rioting on November 7, 2016, on the basis of statement of Baghel's wife, then Bastar range inspector general of police SRP Kalluri had said.
Kalluri, who is transferred out of Bastar after the case was registered and is now posted as chief of the state's anti-corruption branch (ACB), did not respond to phone calls from HT.
Sundar said the police have done the right thing by going as per evidence, rather than continuing to concoct absurd theories.
"It was clear that the initial charges were vindictive, coming almost immediately after the CBI chargesheeted special police officers for violence in Tadmetla," said Sundar, who filed the PIL which led to the chargesheet. Sundar is a professor of sociology at the Delhi University.
"We hope that all ordinary innocent adivasis will also experience the same justice that we have got and charges against them will be dropped very soon," she added.