CoBRA commandos not missing: CRPF says jawans went home without permission
Updated on Feb 06, 2017 10:06 PM IST
In an unusual case of 'mass bunking' being confronted by the CRPF, 59 trainee commandos of its elite jungle warfare and counter-Naxal squad CoBRA have gone missing from a train just before they were to report for duty in the Left Wing Extremism-hit theatre of Bihar as part of their first deployment.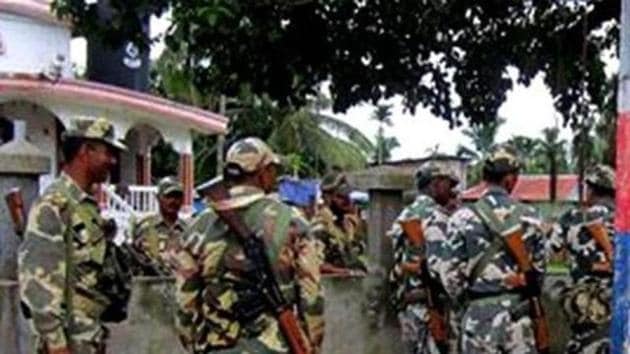 Hindutan Times, New Delhi |
HT Correspondent
At least 59 commandos of the CRPF's elite CoBRA unit are likely to face action for "unauthorised absence" from duty after they allegedly decided to visit their families midway through a train journey to their place of posting, officials said on Monday.
Though individual absence without official approval is common in the forces, such mass bunking is rare.
The errant commandos were part of a group of 300 who were returning after a six-month-long training at the CRPF's recruitment training centre in Srinagar, the officials added.
They were on their way to Gaya in Bihar, their first place of posting.
"It is a case of unauthorised absence from duty. We have initiated a court of inquiry into the incident…Disciplinary action will be taken against them as per rules," said a senior CRPF official who spoke on the condition of anonymity.
The force managed to get in touch with either the commandos or their families. "They have promised to return by Tuesday," he added.
The CRPF – the commonly used acronym for Central Reserve Police Force – raised the CoBRA unit in 2009 to tackle Maoist insurgents who are active in several states including Bihar and Jharkhand.
The official said the 300-strong was scheduled to board the Sealdah Express from Jammu on Sunday.
"But due to inclement weather and road blockade these personnel were sent to Jammu four days early on Wednesday (February 1). Since they had reached Jammu early, the batch of around 300 commandos decided against waiting in Jammu and boarded the train for their respective destinations on Thursday," the CRPF said in a statement.
But once the train reached Mughalsarai in Uttar Pradesh on Friday, the 59 decided to de-board there.
"Their native places were nearby so they decided to visit their families on Saturday and Sunday before reporting for duty on February 7 in Gaya," the official added.
Though a head constable was accompanying the commandos, they allegedly left for their homes without informing him.
"He reported the incident (to us) and since then we have been trying to get in touch with them. In many cases, their mobile phones were found switched off but we spoke to their families asking them to return," said the official.