Comedians slam Pune café owner Khodu Irani over sexual harassment allegations
Lifestyle blogger, Sheena Dabolkar's tweet — accusing Koregaon pub owner of sexual harassment and bullying — has gone viral; making comedians boycott the popular party zone.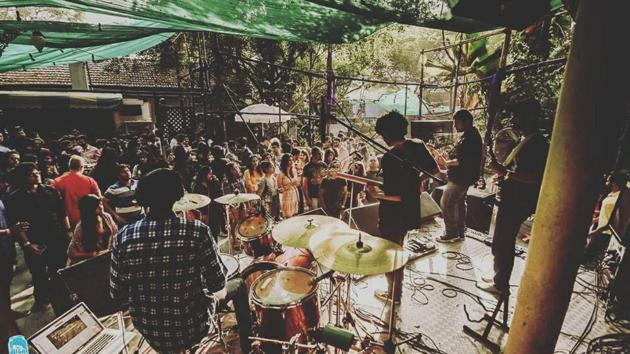 Updated on Oct 15, 2017 04:14 PM IST
Pune's High Spirits Café, one of the most popular hangout zones, is making headlines for all the wrong reasons. It all started on Thursday when lifestyle blogger Sheena Dabolkar called out the owner of the café, Khodu Irani, in a series of tweets. The blogger accused him of sexually harassing her.
Sheena alleged that over the years Irani has behaved inappropriately with her and various other women, and also made sexist comments. As she continued to tweet, multiple women joined in with their stories of being harassed by Irani - just like the Harvey Weinstein case in Hollywood, which has been in news since last week.
However, the tweet thread reached it's peak when popular stand-up comedian Tanmay Bhat wrote that he was once groped at High Spirits because of his weight.
Since then comedians across the country have announced that they won't perform at this spot anymore.
Here's what city-based comedians have to say on the issue:
"Sexual harassment of any kind, against anyone is just not acceptable. This man clearly has an issue but hanging him out to dry doesn't help. This guy needs therapy and his groping is a desperate measure; his self worth is low. I've performed at High Spirits myself, I guess he didn't find me attractive and that's why he didn't grope me. The fact that everyone is speaking out collectively shows that we will not stand for this". —Vasu Primlani
"If somebody is physically violated, regardless of gender, it is simply wrong. People need to speak up and punish the perpetrators. The law also needs to protect victims of such abuse regardless of their gender. We need to start sensitising our children at an early age that such behaviour is unacceptable; be it with a man or a woman."
—Papa CJ
"We need to take a stand against this. I hope more comedians [like Tanmay] speak up. Also, it's funny how we attack Bollywood when they remain silent, but stay silent when something like this happens in our own industry [in the world of comics]. We can't stay silent on such issues. Only together, we can make a change."
— Rajneesh Kapoor
"No comedian will perform there now! For too long, a man making sexual advances has been dismissed with an indulgent smile and an attitude that — men will be men. It's about time that we shame them, and name them. As comedienne (female comedian), we face unwanted advances because the mentality is that if she is open on stage then she's an easy game off it." — Neeti Palta
HT tried to get in touch with the management at High Spirit's Cafe, but no one was available for a comment.
Follow @htTweets for more
Close Story