Dalai Lama's Tawang visit delayed by 2 days and it has nothing to do with China
The Dalai Lama will now reach Tawang on April 6 after heavy rains in Guwahati didn't allow his helicopter to take off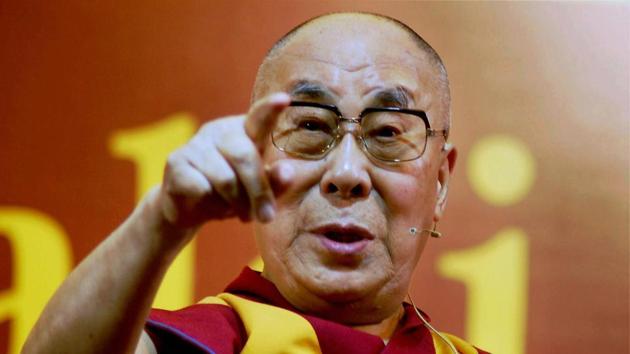 Updated on Apr 04, 2017 08:59 AM IST
Heavy rain has forced Tibetan spiritual leader the Dalai Lama to put off by two days his arrival in Tawang in Arunachal Pradesh, a visit China has been warning against.
The Dalai Lama was to arrive at Lumla near Tawang at 9.30am on Tuesday but because of heavy rain in Guwahati in neighbouring Assam his helicopter couldn't take off.
The 81-year-old Dalai Lama is travelling by road, his first stop will be Bomdila, 180km short of Tawang, where he is expected on April 6.
Tawang is an important Buddhist centre with a 400-year-old hilltop monastery but also holds a special place for the Tibetan leader who spent a few days in the Himalayan village after escaping the Chinese army in 1959.
China claims Arunachal Pradesh as southern Tibet and calls Dharamsala-based Dalai Lama a separatist who wants to carve out an independent Tibet within the Chinese mainland.
As reported by HT on Monday, some Chinese experts have said Beijing should use all means, including "military", to show its displeasure. China could suspend bilateral mechanisms as a response – at least temporarily.
The Chinese foreign ministry has already issued strong statements, saying the visit would "damage" ties.
India has rubbished China claims, saying the visit is religious.
"The Dalai Lama is going to visit Arunachal Pradesh as a religious leader and there is no reason to stop him as his followers are demanding he should come," Union minister of state for home affairs Kiren Rijiju had said.
The year 2016 was rocky for the bilateral relationship.
China thwarted India's efforts to get Pakistan-based Jaish-e-Mohammed chief Masood Azhar listed on a UN list of terrorists. It also blocked New Delhi's entry into the nuclear suppliers group and went ahead with the China-Pakistan Economic Corridor overlooking India's concerns.
The Dalai Lama was to stay in Arunachal Pradesh till April 12 to attend religious engagements. It is not known if he would extend his stay.
Close Story
Personalise your news feed. Follow trending topics