Define journalist, says committee on data protection
New Delhi, Hindustan Times |
Jatin Gandhi and Bhadra Sinha
Nov 28, 2017 10:52 PM IST
The data protection committee was formed on July 31 to come up with a draft for a robust data protection law amid widespread privacy concerns.
An expert committee tasked with providing the framework for the country's first data protection law has suggested that Indian laws clearly define who is a journalist and what constitutes journalistic work, to provide exemptions to the two categories from data security laws.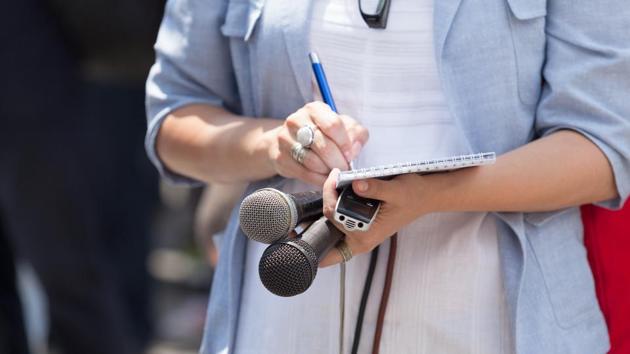 "The terms 'journalistic purposes' and 'journalist' are not defined in law clearly. These terms need to be defined to ensure clarity in the scope of application," the committee has noted while pitching for exemption from the proposed data protection law for "household purposes, journalistic and literary purposes" as well as research.
The 10-member committee, headed by former Supreme Court judge justice BN Srikrishna, drafted a white paper that the ministry of electronics and information technology released on Monday for public consultation.
The committee was formed on July 31 to come up with a draft for a robust data protection law amid widespread privacy concerns.
Experts say the attempt to define who is a journalist could raise concerns about the curtailment of journalistic freedom or excluding certain categories of journalists.
"First of all, who is a journalist is well defined under various laws. Secondly, it will have a chilling effect on freedom of expression if there is any curtailment," said Madhavi Goradia Divan, media law expert and a Supreme Court lawyer.
The Working Journalists Act defines a working journalist as "a person whose principal avocation is that of a journalist" essentially employed by a newspaper or a news agency. Other laws borrow the definition from the act. "The committee has not given any conclusive finding," said Arghya Sengupta, committee member and research director at the Vidhi Centre for legal policy. "It is a white paper on which public consultation is being sought."
Sengupta said the definition of 'journalist' needs expansion.
"In today's age, where social media is taking the lead, the definition of this term has expanded and the traditional version requires to be rewritten."
While it calls for a wide exception to be "provided for data processed for journalistic/artistic and literary purposes", the committee puts the onus of having "adequate security and organisational measures for protecting data against unauthorised access" on the persons possessing the data. It has also cautioned against misuse of the exemption.