Delhi HC dismisses bail plea of Christian Michel
Published on Mar 11, 2022 01:27 PM IST
He was extradited from the UAE in December 2018 in connection with his alleged involvement in irregularities in the 2010 deal to acquire 12 AgustaWestland helicopters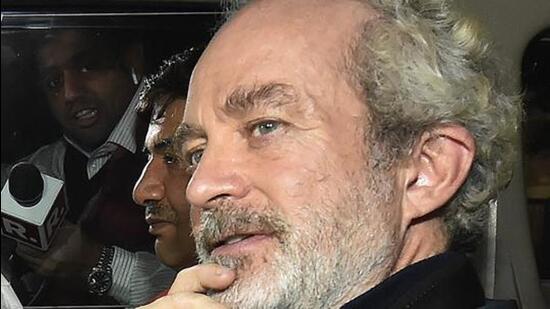 NEW DELHI: The Delhi high court on Friday denied bail to Christian Michel, the alleged middleman in the AgustaWestland VVIP helicopter deal.
Michel was extradited from the UAE in December 2018 in connection with his alleged involvement in irregularities in the 2010 deal to acquire 12 AgustaWestland helicopters worth 556.2 million euros. He was an external consultant for a subsidiary of AgustaWestland. Michel is facing the Central Bureau of Investigation (CBI) and the Enforcement Directorate (ED) probes.
Justice Manoj Ohri dismissed his bail pleas in both cases. A detailed order was to be uploaded on the high court's website later.
Michel, who has been in judicial custody in the CBI case, is among the three alleged middlemen being probed. He moved the high court challenging the June 18, 2021, order of a trial court refusing him bail. The lower court said the stage was not fit to grant him bail.
Advocate Sriram Parakkat, representing Michel, said his client has been in custody for over two years and eight months and should be released on bail.
CBI opposed the plea saying Michel made payments to various persons and companies out of the alleged kickbacks he received from AgustaWestland. The ED has accused Michel of being uncooperative. It has said that since he is a foreigner, he may flee. ED said courts, including the Supreme Court, have denied relief to Michel, who has been lodged in the Tihar jail since 2018.