Delhi serial blasts: Rafiq Shah free after 12 years, but life won't be same
Feb 21, 2017 06:50 AM IST
Mohammed Rafiq Shah and two others were arrested and charged for the 2005 serial blasts in Delhi but Shah and Fazili were acquitted by a city court on Feb 16, 2017.
The acquittal of Mohammed Rafiq Shah in the 2005 Delhi serial blasts case has left his relatives and friends in Kashmir euphoric.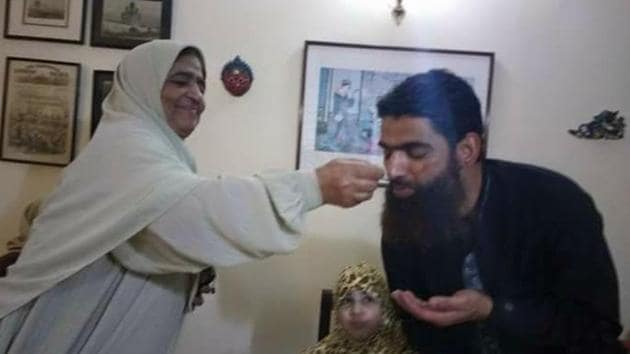 They, however, know that life will not be the same for the man.
Three separate explosions ripped through crowded spots in the heart of the Capital on October 29, 2005, when thousands of people were out shopping before Diwali, leaving a trail of mangled bodies and metal strewn across markets.
Shah and Mohammed Hussain Fazili, two Kashmiri men, were arrested and later charged for the three blasts by the police.
But they were acquitted by a city court on Thursday after spending 12 years in jail in the case that killed 67 people and left more than 200 injured.
The twin acquittals triggered allegations of a botched up police investigation, a claim vehemently denied by the police.
"Twelve years is a long time. The sad part is that police arrested Rafiq based on fabricated evidence. While I completed my PhD, my friend rotted in prison," Bashir Ahmad Dar, a college lecturer and close friend of Rafiq told HT.
Bashir was a junior to Rafiq, then 22, in the Kashmir University before his arrest. Bashir was in the political science stream while Rafiq was studying Islamic studies.
"It was a shock for the whole community, especially for us, the students," Bashir said.
"We got to know the next morning that Rafiq had been picked up from his house in Srinagar on allegations of having carried out the bomb blasts in Delhi. But, he was with us at the University that day," recounted Bashir.
"Twelve years is a long time. And, if you consider academically, the lost time can never be returned. His batchmates and even juniors have completed their research and received PhDs. Many are assistant professors now," he added.
Rafiq is the eldest sibling and has two sisters. His father is a retired government employee. Bashir closeness to Rafiq's family increased after the latter was imprisoned.
It was Bashir who accompanied Rafiq's mother to Tihar jail on numerous occasions.
"In the last twelve years, whenever Rafiq's mother mentioned her son, she had tears in her eyes. The family struggled a lot in the past 12 years," Bashir said.
Bashir feels that a proper closure in the case was possible only if the policemen responsible for fabricating evidence to build their case were brought to justice.
"Rafiq won't probably be able to start his career as an academic. But for his family, their son has returned. He will be there for his parents, as they grow old," said Bashir.