DMK's Kanimozhi elected president of The Hindu employees union
Updated on Apr 12, 2017 07:41 AM IST
DMK Rajya Sabha MP MK Kanimozhi was declared elected president of The Hindu Office and National Press Employees' Union in the office-bearers election held on Tuesday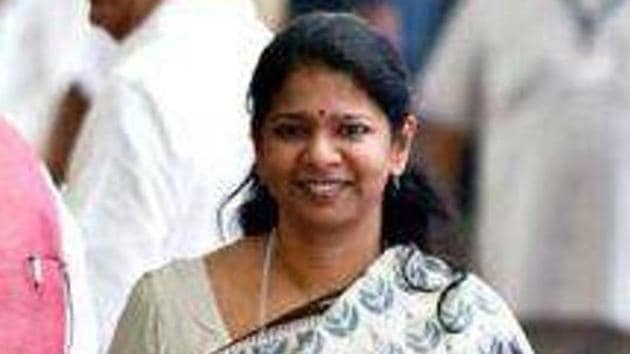 DMK Rajya Sabha MP MK Kanimozhi was declared elected president of The Hindu Office and National Press Employees' Union in the office-bearers election held on Tuesday.
She defeated A Kingsly Solomon in the poll held to elect officer-bearers to the official employees union of The Hindu daily headquartered in Chennai.
Out of the total eligible 735 voters, 722 votes were cast including 12 postal votes and 13 abstained, sources in the union and DMK told PTI.
According to DMK sources, Kanimozhi is the first woman chief of The Hindu union. She had worked in the newspaper's editorial between 1996 and 2000, they said.
The poll began at 8am and ended at 5pm on Tuesday but the number of votes polled in favour of Kanimozhi is not known and the process of completing the poll process was on, sources added.
Former Union minister and DMK leader NVN Somu was also a past president of the Union.
Former DMK MLA, NP Ramajayam, was general secretary of the union in the past.
For the post of general secretary, veteran unionist M Kamalanathan was re-elected for the fourth time in a row defeating G Kumar.
Personalise your news feed. Follow trending topics