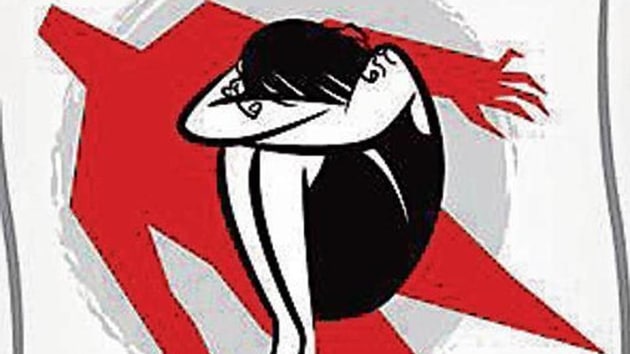 Rohtak: Doctors to abort baby of 10-year-old who was raped by stepfather
The medical termination of pregnancy act prohibits abortion after 20 weeks, except when the mother's life is under risk.
UPDATED ON MAY 25, 2017 11:37 PM IST
A 10-year-old girl pregnant with the child of her rapist stepfather will undergo an abortion this week, doctors at the leading government hospital in this Haryana city said on Tuesday.
The decision follows a city court's order asking doctors at the Post Graduate Institute of Medical Sciences (PGIMS) to take a call on aborting the unwanted foetus that might have outgrown the 20-week legal ceiling for termination of pregnancy.
The Medical Termination of Pregnancy Act prohibits abortion after 20 weeks, except when the mother's life is under risk.
A medical board of eight doctors had found the girl's pregnancy could be anywhere between 18 and 22 weeks. Thus, her case was referred to a city court.
The court gave the doctors two choices. Consider the foetus's age to be less than 20 weeks and go ahead with the abortion. Or, wait for the pregnancy to complete its full term if they feel the unborn child has surpassed the age cap.
"The medical board took a humanistic approach and decided to abort," said Ashok Chauhan, the medical superintendent at PGIMS.
She is too young to bear a child, and a full-term pregnancy and childbirth can put her life in grave danger, said doctors. "But abortion will be less risky. In delivery, there could be complications such as excessive bleeding and post-operative complications," the doctor said.
The girl admitted to the PGIMS is under severe stress. She was raped by her stepfather several times and then threatened not to tell anyone about it.
When she complained of an aching leg, her mother took her to a doctor last Friday and tests revealed her pregnancy. She told the doctors her ordeal, after which the stepfather was arrested.
Her mother, a migrant labourer from Bihar, told the district child welfare committee that her daughter dropped out of school some years ago after suffering a head injury, which has made her a "little unstable".
She requested police to set her rapist-husband free "because she sees no life without a man in her life". And, according to her, his crime is pardonable.
The man is the younger brother of her first husband, an alcoholic who died of kidney failure.
Chauhan said the hospital has never dealt with such a young pregnant child.
"The hospital gets two-three cases of pregnant rape survivors every year. In January, an 18-year-old girl's baby was delivered here after the court rejected her abortion plea. She left the baby boy in our hospital."
India has a strict anti-abortion law aimed at preventing the practice of female foeticide, rampant in a patriarchal society obsessed with a male heir. But the law sometimes gets in the way of rape survivors seeking to abort their unwanted child.
A 14-year-old girl in Uttar Pradesh's Bareilly lost a legal battle to terminate her pregnancy and gave birth to a baby boy in an ambulance last October. She was repeatedly raped by a man in her western Uttar Pradesh village, promising to marry her. He abandoned her when she conceived.
The girl and her family campaigned unsuccessfully to abort the foetus in a case that highlighted administrative apathy. They were first declined permission for abortion by two courts in Bareilly.
When the Allahabad high court took up case in August and asked a medical officer to review the case, it was too late as the teenager has reached an advanced stage of pregnancy.
Close