Doklam to be new normal, warns think tank, calls for building military muscle
Updated on Sep 12, 2017 05:24 PM IST
In a new paper, the Centre for Joint Warfare Studies (CENJOWS) said peace along the disputed border will be "constantly and continuously" under stress.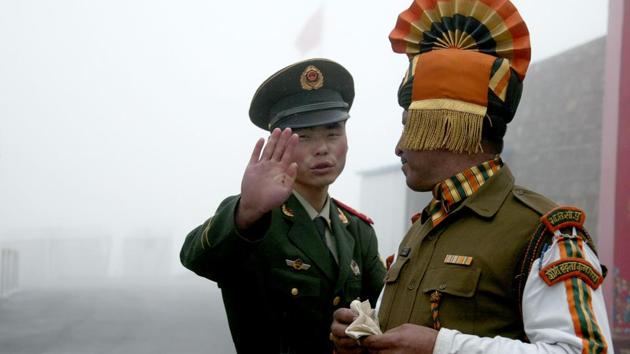 The 73-day Doklam standoff between India and China along the Sikkim border is likely to be the new normal, a reputed defence think tank has observed, making a strong case for building military capabilities as China respects strength.
In a new paper titled Looking Beyond Doklam, the Centre for Joint Warfare Studies (CENJOWS), a think tank set up by the defence ministry a decade ago, said it is crucial for India to demonstrate strength as peace along the disputed border or Line of Actual Control (LAC) will be "constantly and continuously" under stress with "increase in frequency, intensity and depth of (Chinese) transgressions leading to more and more standoffs".
On Doklam, China had accused India of trespass and preventing its troops from building a road in the remote Himalayan plateau that is claimed by both China and Bhutan. The 73-day standoff ended with withdrawal of troops and China removing road-building equipment.
"Doklam was definitely different from Chumar (2014) and Depsang (2013), as China resorted to an information war, exploiting both the Chinese media and also investing in the Indian media," wrote CENJOWS director, lieutenant general (retd) Vinod Bhatia in the paper.
Bhatia was the director general of military operations when India and China were locked in a tense border standoff at Depsang in Ladakh four years ago. He has also commanded the Siliguri-based HQs 33 Corps that controls the Sikkim sector.
The paper credited India, China and Bhutan for peaceful resolution of the standoff "at politico-diplomatic and military levels".
It also said the dual command and control structure — the LAC is manned by both the army and the Indo Tibetan Border Police (ITBP) — is a recipe for disaster as "conflicting directions can emanate from the controlling ministries".
The Army comes under the defence ministry and the ITBP is controlled by the home ministry.
Bhatia was part of the Shekatkar committee whose recommendations on military reforms are being implemented by the government to make the armed forces more effective.
He said the government should immediately fix the flawed structure in line with the recommendations made by group of ministers in 2001 after the Kargil war.
Bhatia reiterated that the ITBP should be placed under the army's command and control to avoid "competition and conflict" situations.
The paper also highlighted the need to speed up infrastructure development and amend the Land Acquisition, Rehabilitation and Resettlement Act 2013 to exempt all areas within 100 km of the India-China border from its purview.
Close Story
Personalise your news feed. Follow trending topics