Avoid Indian languages in public places: Indians in US share dos and don'ts
Jan 15, 2020 09:01 PM IST
The Telagnana American Telugu Association has suggested a few dos and don'ts for community members and South Asian people.
"Don't talk to each other in Hindi or any other Indian language when you are at a public place in the US. It might land you in deep trouble." This is one of the suggestions doing rounds among Indians in the US in their social media groups.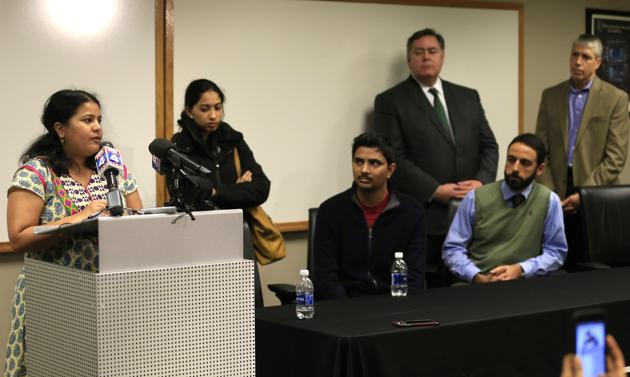 That sums up the fear psychosis among Indians, especially Telugus who are in large numbers in the US, after a Hyderabad-origin techie, Srinivas Kuchibhotla was killed and his friend Alok Reddy Madasanni was injured in a shooting at a Kansas City bar on Wednesday.
Stating that life is precious than anything else, Vikram Jangam, general secretary of the Telagnana American Telugu Association (TATA), has suggested a few dos and don'ts for community members and people of South Asian descent.
The tips he mentioned include:
•Do not get into argument with others at public places
•Should someone be provoking you, avoid confronting and please leave the place immediately.
•As much as we love talking in our mother tongue, it can often be misconstrued. Please see if you can communicate in English in public places.
•Isolated places can often be targets. Please avoid going or staying single.
•In emergency situations, please do not hesitate to call 911. Officers can come and help in such situations.
"Please be aware of your surroundings and say something if you see anything suspicious," Vikram said.
Echoing the view, A Venkat Reddy, a Telugu techie who returned to India after spending more than a decade in the US couple of years ago and is still a regular US visitor, said it was always better to avoid confrontation with unknown Americans on streets. "The best way is to leave the place without any argument," he said.