'Don't mess with farmers…': Satya Pal Malik's fresh warning to Centre
Mar 12, 2022 07:34 AM IST
Addressing an event in Rajasthan's Jodhpur, the Meghalaya governor said that farmers will get what they want, either through talks or fight, or, if needed, through violence.
Meghalaya governor Satya Pal Malik, who made headlines for his frequent criticism of the Union government, as well as Prime Minister Narendra Modi, over the now-repealed three central farm laws, has now warned the Centre it should not 'mess with farmers' who, he said, 'may resort to violence to get want they want.'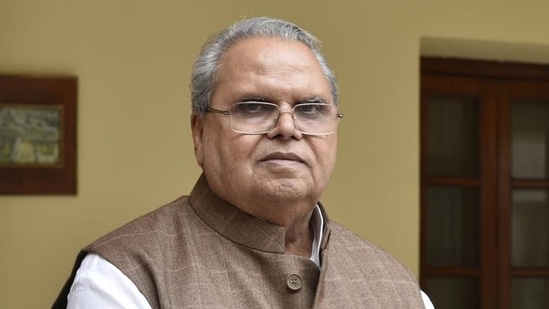 Also Read | Satya Pal Malik again takes on Centre, says will start drive after tenure ends
"My advice to Delhi is that it should not mess with farmers, they are dangerous people. Farmers will get what they want, either through talks or fight. If needed, they will get violent and achieve what they want," Malik said on Friday, according to news agency PTI. He was speaking at an event in Rajasthan's Jodhpur.
The former governor of Bihar, Goa and the erstwhile state of Jammu and Kashmir also remarked that he may lose his post for raising farmers' issues but is not scared of raising his voice or being stripped of governorship.
Malik also advised the central government to meet all the promises it made to farmers who, in December last year, ended their year-long agitation against the farm laws on being assured by the government in this regard.
"Cultivators cannot be muzzled. They know how to get their demands met. If the assurances given to them are not met, they will resume their protests," Malik said.
The Meghalaya governor, however, clarified that he does not have any 'enmity' with the Centre. "I live in Delhi in a one-and-half room house, that is why I am able to take on PM Modi over the farmers' issue," he said.
In January, Malik claimed that the Prime Minister behaved 'arrogantly' during a meeting between the two on the farmers' issue. He further claimed that when he spoke about PM Modi's behaviour with Amit Shah, the Union home minister remarked that the PM 'has lost his mind.'
Later, in an interview with Hindustan Times, he clarified his remarks but stopped short of retracting.