Edgy Assam puts army on standby as draft NRC to be published on Dec 31
Apprehending violence and unruly incidents from those whose names get left out from the first draft, nearly 45,000 police and paramilitary forces have been deployed in sensitive places across the state.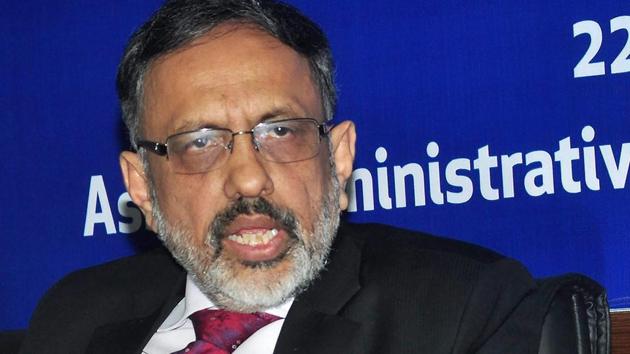 Updated on Dec 30, 2017 01:01 PM IST
On Saturday midnight millions across Assam will be glued to their smart phones or computer screens trying to find out whether their names are in an updated draft recording details of Indian citizens amid heightened security in the state.
The first part-draft of the contentious updated National Register of Citizens (NRC), a process which is being undertaken only in Assam with a view to weed out illegal immigrants, will be made public on December 31st midnight.
Apprehending violence and unruly incidents from those whose names get left out from the first draft, nearly 45,000 police and paramilitary forces have been deployed in sensitive places across the state.
Review meetings are being conducted frequently and the army has been kept on standby for emergency.
Last week union home secretary Rajiv Gauba visited Assam to take stock of NRC preparations and security.
The draft would be crucial for many like Mohd Azmal Hoque. The retired junior commissioned officer from Indian Army would be praying his name and the rest of his family members and relatives are listed.
The 49-year-old had hit the headlines two months ago when he was summoned by a foreigners' tribunal asking him to prove he is an Indian and not an illegal Bangladeshi immigrant.
Following public outcry and verification of his records, the police claimed that the notice sent to him was a case of mistaken identity.
Hoque was lucky, many other may not be.
"Not just me, but several of my relatives were also served notices. The tribunals have verified our records and cleared doubts about our citizenship. Now we are confident our names will appear in the first NRC draft," Hoque told HT.
The NRC is being updated in Assam for the first time after 1951 to identify those who may have entered the state from Bangladesh after March 25, 1971, a date agreed in the Assam Accord signed between the All Assam Students' Union and the Centre in 1985.
Persons who can prove links with family members whose names appeared in the 1951 NRC or subsequent electoral rolls till March 25, 1971 will be included in the updated NRC.
Entry of illegal immigrants from Bangladesh to Assam, which has been going on allegedly for decades, is a contentious issue. Many fear such unabated influx is a threat to the state's indigenous population.
The AASU led a mass agitation for six years against illegal immigrants, which culminated in signing of the 1985 accord.
In 2005, as part of an agreement among central and state governments with the AASU, it was decided to update the 1951 NRC to prepare a comprehensive list of bona fide Indian citizens in the state.
The updating process started in 2015, but it got a big push after the Bharatiya Janata Party came to power in Assam for the first time last year with ouster of illegal immigrants as its main poll issue.
The magnitude of the work is evident from the fact that there are 3.28 crore individuals involved, about 68 lakh applications and over 6 crore documents which needed verification.
The entire exercise is being monitored by the Supreme Court.
The enormity of the task and glitches like in the case of Hoque make many, especially those belonging to the minority community, feel their names could get left out.
Earlier this month, former Congress MLA from Goalpara Shadeed Mazumdar and his wife were served notices by the NRC office to re-verify their documents.
Another former MLA Siddique Ahmed also got a similar notice.
On December 31, only a part draft of the updated NRC will be made public. The entire draft will be published at a later date after verifying documents of all applicants.
Date of complete publication of draft NRC will be notified later.
An NRC official said those applicants who don't find their names in the first draft published on December 31 "should not have any fears and apprehensions as their verification is under process and will be completed soon".
Any claims or objections will be taken up only after the complete draft NRC is made public. The final NRC would be published after all such claims are settled.
"Those whose names don't appear in the first draft needn't get unduly worried as there will be opportunities for subsequent verification," the official said.
While Hoque is confident, millions of others would be hoping their names appear in the first draft.
Close Story
Personalise your news feed. Follow trending topics