Even before PM Modi's announcement, changing name on passport was a choice for women
Apr 15, 2017 01:07 PM IST
Turns out, it was not a necessity for women to change their names on passports after marriage.
Prime Minister Narendra Modi announced that women need not change their names in passports after their marriage. "From now onwards, women will not have to change their names in the passport after their marriage," Modi told a gathering of the Indian Merchants Chambers' ladies wing, The Mint reported earlier this week.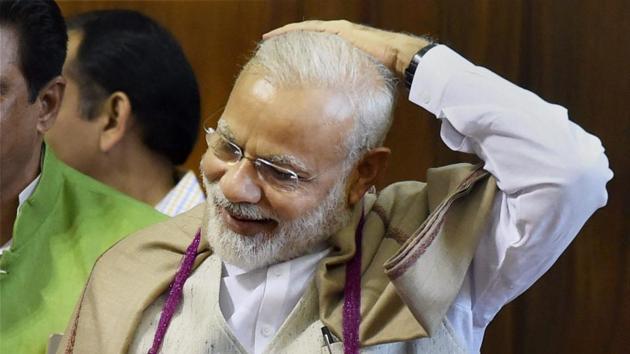 However, as the instructions for filling the passport application form and the testimonies of several women on social media suggest, this was never a requirement. On the issue of name change, the instructions booklet of the passport application form on the Passport Seva website says: "This will be applicable to an applicant who has even marginally changed the name or a female who has changed her name or surname after marriage."
This means that if a woman kept her maiden name, nothing changes in the passport application process
Women generally have been complaining of harassment while applying for passports, The Wire reported in July 2016.
The Prime Minister also said that "women don't have to submit marriage/divorce certificate for passport".
It appears that PM Modi is referring to the changes in the passport rules notified by the external affairs ministry in December 2016.
"Married applicants would not be required to provide Annexure K or any marriage certificate," the notification said. "The passport application form does not require the applicant to provide the name of her/his spouse in case of separated or divorced persons. Such applicants for passports would not be required to provide even the Divorce Decree."
The ministry has now made it easy for men/women going through separation to remove the name of their spouses by filing an affidavit, The Wire reported.
However, when applying for the passport of a minor, the instructions say, "If parent(s) hold a valid passport, but spouse name is not endorsed, then they must get the spouse name added in their passport. For this they have to apply for a reissue of passport and get the specified change in personal particulars."
The form to declare the spouse's name when applying for reissue does not mention a marriage certificate, but it is unclear if the affidavit alone will suffice.
(Published in arrangement with IndiaSpend)