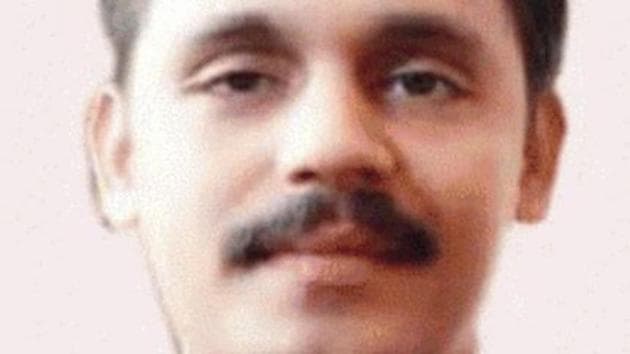 Kerala: Family of Hindu man, killed for converting, embraces Islam
Fearing backlash, Pullani's family was moved to a safe location where they were learning basic tenets of Islam.
UPDATED ON JUL 25, 2017 09:17 PM IST
Eight members of the family of the 31-year-old man, who was brutally murdered by a suspected group of RSS workers for converting to Islam in November last year, in Kerala's Muslim-dominated Malappuram have decided to follow his footsteps.
Aneesh Kumar alias Faisal Pullani's two sisters, a brother-in-law, and five of their children converted last week. Pullani's mother Meenakshi Amma (Jameela) embraced Islam a month after her son's killing.
Fearing backlash, Pullani's family was moved to a safe location where they were learning basic tenets of the religion, a close relative said adding that their conversion was approved by Maunanthul Islam Sabha, a religious school in Ponnani.
Faisal, who worked as a driver in Saudi Arabia, was hacked to death in Kodinhi village on November 19, 2016, a year after he converted to Islam. Later, the police arrested 12 people, including his brother-in-law K Vinod, in connection with the murder.
His family members said Vinod, an active worker of the Vishwa Hindu Parishad (VHP), had earlier threatened to kill him if he acted on his "conversion aspirations". He was killed three days before he was to fly to join his workplace.
"After her husband, Vinod, turned an accused in the case his wife (Faisal's sister) had applied for divorce and she also embraced Islam," the family member said adding that the local Muslim community is looking after the entire family now.
Since all the accused are out on bail, a peace committee was convened two days ago in Kodinhi to foil any attempt to vitiate the atmosphere. Police have also tightened vigil in the area.
"India is a secular-democratic country. We will not allow anyone to vitiate the communal fabric," said district panchayat president AP Unnikrishnan. "Their conversion was not out of rage or protest. They were influenced by the religion and no coercion is there. It is their individual choice," he added.
After Pullani's murder, there were fears of a communal flare-up but the situation was brought under control thanks to the dotting mahal (mosque) committees, which took a pledge that they will uphold the communal tradition of the district.
"In Kodinhi village there are 3,000 Muslim families and 200 Hindu families. During the burial of Faisal though there were taqbir chants, but many mahal committees took to loud speakers to announce that it was our duty to protect our Hindu brethren," Komukutty Haji, secretary of the peace committee, said explaining how they defused the situation.
However, the Bharatiya Janata Party maintained it was only opposing monetary-involved conversions.
"We are not against conversion. But if it is induced by coercion or monetary involvement naturally it will spark social and communal tension. We have reports that in certain cases money is involved," said BJP's Malappuram district secretary Ravi Thelath adding that the Kodinhi incident was an isolated one.
Close