Fire triggers chain of explosions at LPG cylinder warehouse near Hyderabad
Airport was informed to make flights divert as a precaution and residents nearby were evacuated as exploded LPG cylinder shells landed in surrounding areas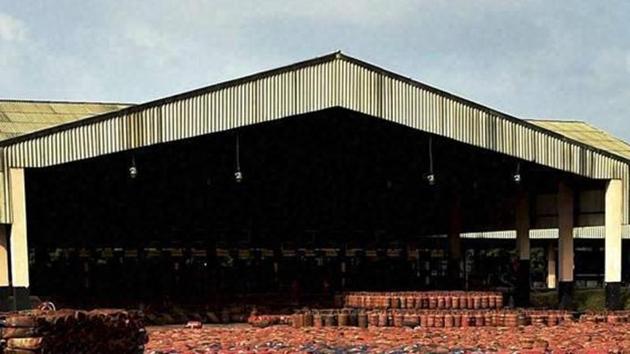 Updated on Sep 14, 2017 10:55 PM IST
A major fire broke out at a Liquefied Petroleum Gas filling unit of Hindustan Petroleum Company Limited (HPCL) on the outskirts of Hyderabad on Thursday, triggering a chain of explosions as the blaze engulfed hundreds of cooking gas cylinders.
According to reports, the fire at the Ghatkesar-Cherlapalli road warehouse was caused due to short-circuiting. The facility stores LPG cylinders meant for supply to parts of Hyderabad and Ranga Reddy districts.
Initial reports did not specify if there were any causalities, but the explosions were heard and the blaze seen till a couple of kilometres away.
Workers ran to safety and people in surrounding colonies were immediately evacuated as exploding cylinder shells started falling on residential areas.
Greater Hyderabad Municipal Corporation commissioner B Janardhan Reddy said there was no need for panic as fire tenders were rushed from Charlapalli, Malkajgiri, Moula Allli, Musheerabd and Shameerpet. Five ambulances were also dispatched.
The municipal authorities also informed the Rajiv Gandhi International Airport (RGIA) about the incident so that flights coming into the area could be diverted.
Close Story