Gujarat floods: With Congress MLAs away, Rahul Gandhi to visit affected villages
Aug 04, 2017 09:51 AM IST
For Rahul Gandhi, the trip to Gujarat will be a visit unlike any other simply because most of the party's MLAs will not be there to interact with him.
Congress vice-president Rahul Gandhi will on Friday afternoon visit flood-hit villages in north Gujarat, which have been declared 'disaster-affected' by the state government.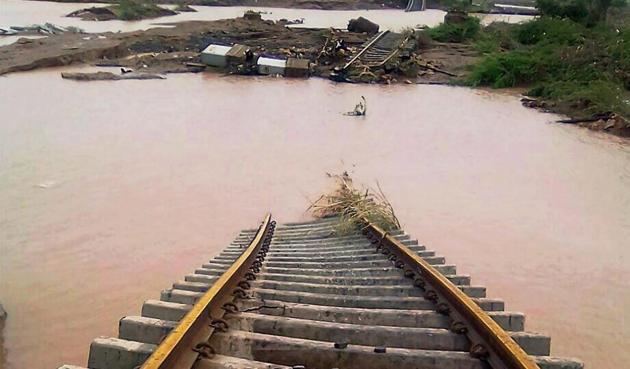 Rahul is first expected to go to Rajasthan, which was also lashed by torrential rain last week, before touring some of the worst affected areas in Gujarat's Banaskantha and Patan districts.
Hi visit comes at a time when the Congress has shifted 44 of its Gujarat MLAs to a resort in Bengaluru fearing poaching by the BJP ahead of the August 8 Rajya Sabha elections.
With most of its MLAs away, party heavyweight and RS polls candidate Ahmed Patel along with Gujarat Congress president Bharatsinh Solanki have already visited the otherwise drought-prone region.
Chief Minister Vijay Rupani has been camping in the region for the last few days, overseeing relief, rescue and rehabilitation operations.
Read more: Heavy overnight rains cripple life in Ahmedabad, Gandhinagar, relief ops hit in flooded districts
The state revenue department through a gazette notification has declared Banaskantha and Patan districts where close to 70 people have died as "disaster-affected areas". Flood and rain have left 220 people dead across the state this monsoon.
According to the notification, these districts were declared as flood-affected areas as per the provisions of 'Gujarat State Disaster Management Act of 2003'. These districts will remain in the category of 'disaster-affected areas' till August 15. All the tehsils in the two districts were affected by heavy rain and flood.