HT impact: Molestation case against two year old in Bihar's Champaran withdrawn
After HT report, police have dismissed molestation case against a two year old boy. It also ordered arrest of the village mukhiya who ordered to thrash the boy's grandfather for complaining to the police.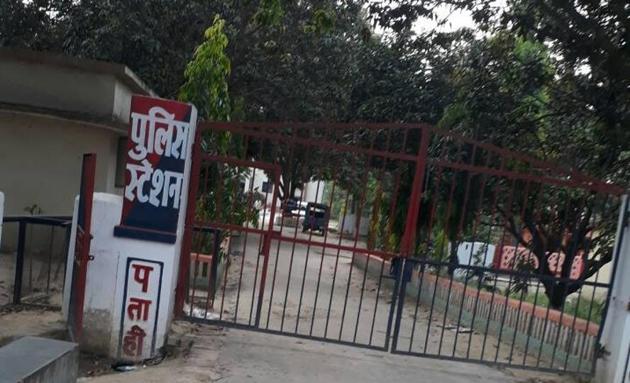 Published on Apr 24, 2017 08:46 AM IST
Hindustan Times, Motihari |
Sagar Suraj
The East Champaran district police on Saturday gave a 'clean chit' to a two-year old child who had earlier been implicated in a case pertaining to molestation of a 35-year old woman at Bela Baiju village under Patahi police station.
The police declared as false two cases filed against the child and its parents, in a swift reaction following the publication of a report in Hindustan Times, saying a two-year old child had been named in a case of molestation. It also decided to arrest the village head Sunil Kumar Shah and his co-accused, in a case filed by Ramnarayan Baitha, grandfather of the two year old 'accused',
READ: Two-year-old boy booked for molestation in Bihar
In its story carried on the Hindustan Times portal, Friday, HT had reported that a two-year-old had been implicated in a molestation case filed by one Mina Devi to save the village head, who was accused in a case filed by Ramnarayan Baitha, grandfather of the two-year old.
A police officer said that the village head and others had tied Ramnarayan and others, who belonged to the Dalit community, with rope and given them a severe thrashing. They were again beaten up when they tried to go to the police station to lodge a complaint.
He said the minor's family was under persistent pressure from station house officer (SHO) Narendra Kumar and inspector Kanaiya Prasad to withdraw the case against the village head, and the molestation case was lodged to pressurise the family. Inspector general of police (weaker sections) Anil Kishore Yadav had directed the superintendent of police (SP), Motihari, to arrest all the culprits, but instead of arresting them, the victims and the two year-old were implicated in a false case.
The local additional SP personally met the two-year old and 'exonerated' him and the adult members of the family. He also ordered the arrest of the mukhiya (village head) and his cohorts. SHO Narendra Kumar said that the mukhiya was evading arrest. "We are conducting raids to arrest all the accused," he said.
Family members of the two-year old said he was scared whenever he spotted men in uniform. "He has been stigmatised by the police at a very tender age," said the child's grandfather.
Close Story