'I'll be back in a few days': Indian shot dead in Washington was on vacation
Hindustan Times, Hoshiarpur |
Harpreet Kaur
Apr 09, 2017 10:43 AM IST
The grief-stricken family of the 26-year-old man awaiting the body has approached external affairs minister Sushma Swaraj, who has asked investigation agencies in the US to get the culprits apprehended.
Vikram Jaryal, who was shot dead allegedly by two masked robbers in the United States, was to go to England to write a promotion exam for merchant navy but decided to take a holiday first, his family said.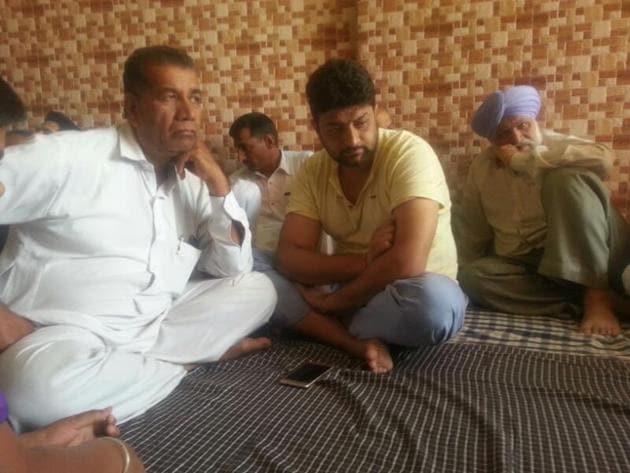 The 26-year-old, who hailed from Hoshiarpur district in Punjab, had joined his friend's convenience store in Washington's Yakima city two days before he was gunned down on April 6.
"Vikram was to undertake the examination after signing off his current assignment. However, he postponed it to the end of the year and instead obtained a tourist visa to the US for a short vacation," said elder brother Inderjit, who was the first to be told about his brother's death.
Vikram and the store owner had served in the merchant navy, Inderjit said, adding his brother was to take an exam to qualify as a second mate.
Vikram spoke to his family on April 5 and told them he was having a good time and would be home in a few days.
"We still can't believe he is no more. I wish he had not gone there," said his father, subedar (retd) Parshottam Singh.
His mother, Poonam, is in shock.
The family has requested external affairs minister Sushma Swaraj to arrange for early release of the body.
India was coordinating with investigation agencies in the US to get the guilty arrested, Swaraj tweeted.
Indian consulate in San Francisco was in touch with them, Inderjit said.
"They said Saturday and Sunday are holidays so the death certificate and other formalities can be completed only on Monday," he added.
Vikram, who worked as a clerk at AM-PM gas station, was behind the counter when the incident happened.
"On 6 April two miscreants entered the shop at 1.30 am. They snatched cash from victim and shot on his chest. This resulted in his death," Swaraj tweeted, adding Vikram came to the US 25 days ago.
Jaryal was taken to the hospital where he later died. "The victim was able to tell officers what happened when they arrived a few minutes later; but tragically, he died a short time later at the hospital," police was quoted as saying by the NBC Right Now channel.