Jairam Ramesh's 'tale of two sons of two CMs' in reply to Anil Antony's exit
Jan 25, 2023 02:53 PM IST
Without taking names, Jairam Ramesh hinted at a comparison between Anil Antony and Chandy Oommen, hours after Antony resigned from all party posts following 'threats' for his tweets against the BBC documentary on Narendra Modi.
In the first reaction to Anil Antony's resignation from the party over comments on the BCC documentary on PM Modi, Congress general secretary Jairam Ramesh on Wednesday said Anil is reveling in his day in the sun having ignored his duties to the party and the Bharat Jodo Yatra. In his dig, however, Jairam Ramesh did not mention his name. Neither did he mention the name of Chandy Oommen, whom he praised in his tale of two sons of two CMs from the same state.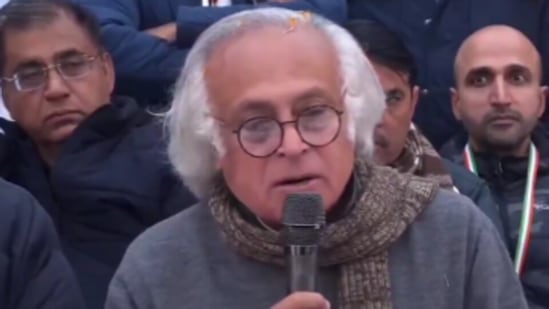 "A Tale of Two Sons of Two CMs from the same state. One is a Bharat Yatri and walking tirelessly, mostly barefoot to unite our nation in the #BharatJodoYatra. The other is reveling in his day in the sun today having ignored his duties to the Party and the Yatra," Jairam Ramesh tweeted neither taking former Kerla CMs Oomen Chandy and AK Antony's names.
The tweet comes hours after Anil Antony announced his resignation in a tweet blaming the "coterie around the leadership" for threatening him to take down his previous tweet slamming the BBC and its documentary on the Gujarat riots -- India: The Modi Question.
In his tweet, Anil Antony made a reference to Rahul Gandhi's Bharat Jodo Yatra as a 'trek to promote love' and said those who support the 'trek' abused him for his tweet.
"I am sure that I have my own unique strengths which could have enabled me to contribute very effectively to the party in several ways. However, by now I have been made well aware that you, your colleagues, and the coterie around the leadership are only keen to work with a bunch of sycophants and chamchas, who would unquestionably be at your beck and call. This has become the lone criterion of merit. Sadly, we don't have much common ground," Anil Antony wrote.