IIIT-Bhagalpur to become functional from August; IIT-Guwahati to mentor
Jun 21, 2017 02:53 PM IST
The Indian Institute of Information Technology, first in Bihar, will function from its temporary campus on the premises of Bhagalpur College of Engineering with 120 students in the first batch.
The newly established Indian Institute of Information Technology (IIIT) at Bhagalpur, 109 kms southeast of Patna, will start functioning from August. It will be inaugurated by Bihar chief minister Nitish Kumar and Union human resource development (HRD) minister Prakash Javadekar.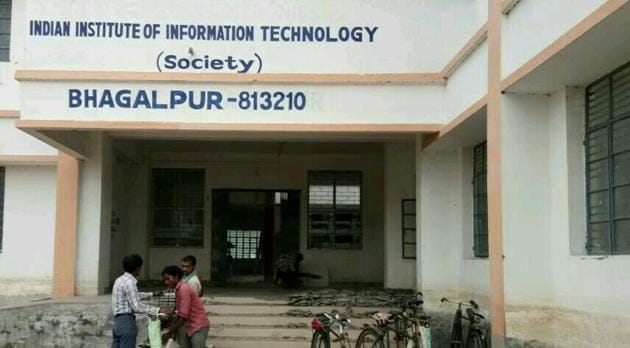 Director of Science and technology department, Bihar, Atul Sinha, said the IIIT, first in the state, would function from its temporary campus on the premises of Bhagalpur College of Engineering (BCE). The permanent campus would come up in the next two to three years, he said, adding that 50 acres of land on BCE premises had been transferred to the IIIT for the purpose.
The institute would be mentored by Indian Institute of Technology (IIT), Guwahati, he said.
Admission for first session would be taken against 120 seats, 60 each in computer science and engineering (CSE) and electronics and communication engineering (ECE), he said. Sinha said the student intake would be subsequently increased to 300. Teaching in more disciplines would also be introduced in the due course, Sinha added.
The central government had borne 50% of the establishment cost while the state government had provided 35%.The remaining 15% had been shared by the industry partner, Bihar State Electronics Development Corporation Limited (Beltron), Sinha added.
The seat details of IIIT had been already made available to the joint seat allocation authority (JoSSA) for selection of candidates, Sinha said, adding that the appointment of faculty for IIIT would be made by the mentor institution.
Officials from the Union HRD ministry and the science and technology department of Bihar government were at Bhagalpur on Tuesday to review the arrangements being made for starting teaching in the institution. The team, led by Rakesh Ranjan, joint secretary in the Union HRD ministry, saw the building from where IIIT would function and also inspected the infrastructure created for the institution.
Pinakeswar Mahanta, head of mechanical engineering department at IIT, Guwahati, has been appointed director of IIIT. He was present during the visit by the officials.
Mahanta later said the IIIT would later introduce courses in some other disciplines, like information technology, robotics and bioinformatics.
The infrastructure at the temporary campus was sufficient to start of teaching at the IIIT, he said, adding that the institution would initially have 10 faculty members, who would be appointed through open advertisement.
BCE principal Nirmal Kumar said the IIIT would function temporarily from the computer science department's building of the college. While male students of the IIIT would be provided accommodation in one of the boy's hostel, the girls would be lodged in the alumni hostel, he added.
.