In Supreme Court, over 5000 cases listed during summer vacations
The Supreme Court has prepared a roll of over 5,000 cases to be listed during the 45-day summer break.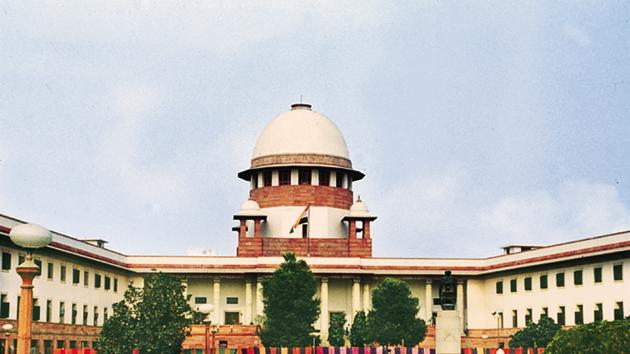 Updated on Apr 02, 2017 09:47 PM IST
After fixing three important cases involving constitutional questions the Supreme Court has prepared a roll of over 5,000 cases to be listed during the forthcoming summer break.
These matters would be heard by the two regular vacation benches – comprising two judges each - that would sit from May 11 to July 2. A duty roaster of the judges is yet to be announced.
An advance list of 5,298 cases was issued on Saturday by the SC registry. It is possible that some of the cases might be heard before the commencement of the summer break. In that case the particular matter will get deleted from the list.
According to the notice an advocate should approach the registry officials before April 28 if he or she does not want the case to be heard during the vacation. A request in writing should be submitted to the registry after informing the counsel of the opposite side.
The SC is also willing to add new matters to the existing list. Lawyers of contesting parties can approach the registry and express willingness to argue during the break.
This decision comes two days after Chief Justice of India JS Khehar announced in the open court that for the first time in the apex court's history, three constitution benches of five judges each will sit during the summer break.
He did so on Thursday while fixing May 11, the first day of the summer break, for hearing petitions demanding scrapping of triple talaq, nikah halala and practice of polygamy among Muslims.
The court will also hear if WhatsApp sharing with Facebook, its parent company, details of calls, messages, photographs and documents exchanged by 160 million Indian users violated the citizens' right to privacy.
The third constitution bench will examine whether children born to Bangladeshi migrants could be accorded Indian citizenship.
Nineteen of the 28 judges will be hearing cases during the 45-day break, which is unprecedented. Typically, four SC judges work during court holidays.
The court was ready to give up its vacation to hear "issues of grave importance", the CJI said. "The court is ready to sit even on Saturdays and Sundays to hear the matter," he said, brushing aside objections by senior counsel.
Attorney General Mukul Rohatgi expressed concern over simultaneous hearing of the cases and said cases were usually heard during the break only after the approval of the lawyers.
The practice of courts breaking for summer and winter holidays has often come under criticism in the face of huge backlog. Prime Minister Narendra Modi had last year questioned the long vacation. The SC breaks for around 10 days in winters.
Close Story
Personalise your news feed. Follow trending topics